Zelenskyy warns Russia plans terrorist act at Zaporizhzhia NPP, threatening radiation leak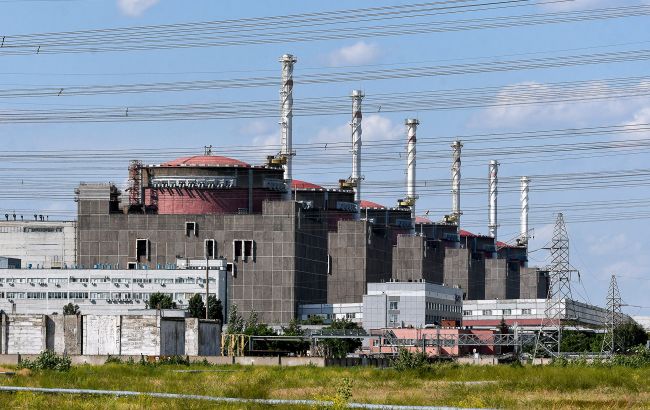 Zaporizhzhia Nuclear Power Plant (GettyImages)
He said that Ukrainian intelligence and the Security Service of Ukraine have just reported their findings.
"The intelligence has obtained information that Russia is considering a scenario for a terrorist act at the Zaporizhzhia NPP - a terrorist act involving the release of radiation. They have prepared everything for this," the president said.
He added that radiation knows no national borders, and the direction of its impact is determined only by the wind.
Zelenskyy said Ukraine is sharing all available information with its allies - European countries, the United States, Africa, as well as China, Brazil, India, and the Arab world. He emphasized that everyone should be aware, including international organizations.
"There should never be any terrorist attacks at nuclear power plants, anywhere. This time it must not be like at Kakhovka HPP, the world has been warned, therefore, the world can and must act," he added.
The president also said Russia is using the Zaporizhzhia NPP as a tool in its aggression. Russians occupied the plant, using it for shelling neighboring settlements and storing weapons, troops there.
Attack on the Kakhovka Hydroelectric Power Plant (HPP)
On June 6, Russia blew up the Kakhovka HPP dam, causing a major flood in southern Ukraine. According to Zelenskyy, Ukraine's intelligence collected new evidence on how the Russians carried out the sabotage. He said it was a deliberate and calculated crime at the plant that was fully under the control of the aggressors.
Moreover, Ukraine warned the world last year that Russia was preparing such an attack - the warning came after confirmed information about the mining of the HPP.
The situation at Zaporizhzhia NPP
Recently, the Chief of the Defense Intelligence of Ukraine Kyrylo Budanov said that the Russians have mined the Zaporizhzhia NPP. They have placed explosives in the cooling pond, the destruction of which would cause "significant problems."
After the sabotage of the Kakhovka HPP, the risks for the Zaporizhzhia NPP have increased. The destruction of the dam made a threat to the safety of the Zaporizhzhia NPP due to the water level decrease in the cooling reservoir.
On June 15, Director General of the IAEA Rafael Grossi inspected the Zaporizhzhia NPP. He said that the water level remains sufficient for the station to maintain safety for a certain period of time.