Zelenskyy warns of growing Russian nuclear threats as a sign of weakness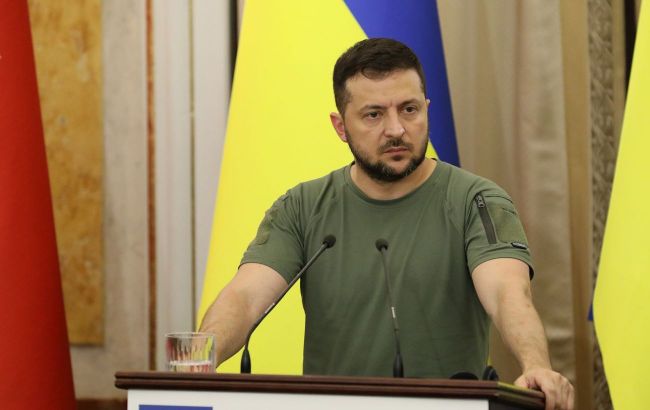 President of Ukraine Volodymyr Zelenskyy (Getty Images)
Russia is likely to intensify nuclear threats by the end of 2023. It will be another indication of its weakness, as Ukrainian President Volodymyr Zelenskyy says in an interview with Sky TG24.
He notes that Russia's constant reminder of its nuclear weapons "is not a sign of strength but of weakness." Russians resort to such actions because neither military nor diplomatic efforts have yielded the desired results for the occupiers.
"They wanted to destroy our independence but couldn't win on the ground. According to our intelligence, there will be more nuclear threats by the end of the year," Zelenskyy added.
Russian nuclear threats
Representatives of the Russian government and propagandists have repeatedly mentioned the possible use of nuclear weapons. They have threatened not only Ukraine but also Western countries.
In particular, pro-Putin propagandist Margarita Simonyan recently stated that "Russia could make a thermonuclear explosion over Siberia instead of targeting Washington." Supposedly, this would disrupt all radio electronics, satellites, and phones.
Yesterday, Secretary of the National Security and Defense Council of Ukraine, Oleksiy Danilov, noted that Russia's nuclear threats would be a simple bluff until other countries do not succumb to such blackmail.