Zelenskyy: Ukraine's offensive resembles autumn campaign when Kherson was liberated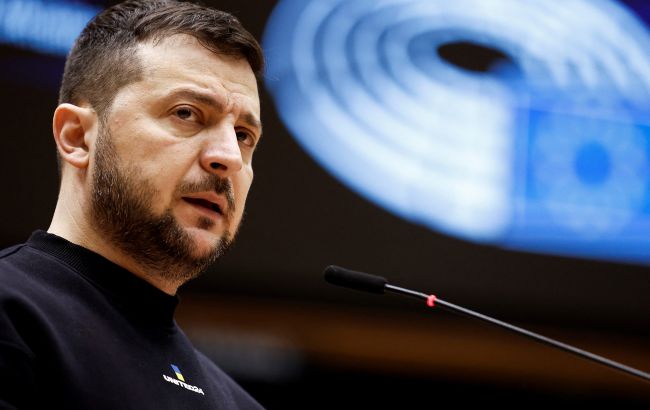 President of Ukraine Volodymyr Zelenskyy (GettyImages)
The Armed Forces of Ukraine (AFU) are currently advancing on the front not so quickly. But the autumn counteroffensive when Kherson was liberated last year also began in a similar manner, as President of Ukraine Volodymyr Zelenskyy said in an interview with the BBC.
"In the autumn, we had counteroffensive actions, and it seemed like a slow process. But at some point, everyone saw how we started to advance rapidly. The same will happen here," said the head of state.
Zelenskyy added that overall, the military evaluates the counteroffensive positively. According to him, the AFU faces difficulties, including mined territories.
"We would like the steps to be bigger; they are a bit smaller. But you know, the one who fights will win, and the one who knocks on the door will have it opened. So, in any case, we are confident in the success of the counteroffensive actions," added the president.
Zelenskyy said that he is not sure whether the Russians are able to withstand the Ukrainian army. However, in his opinion, they are ready to cause large-scale disasters, such as the undermining of the Kakhovka Hydroelectric Power Plant dam.
"Some say they wanted to prevent our counteroffensive by doing this. Well, I'll tell you honestly, don't believe such information. Russia does it every day. They undermine our infrastructure, hit us with missiles on a daily basis. These actions will not stop us; on the contrary, they will infuriate people," Zelenskyy added.
The advance of Ukrainian forces
At the beginning of June, Ukrainian military forces intensified their offensive actions in the Zaporizhia and Donetsk regions. The AFU managed to liberate eight settlements.
However, in recent days, Russian occupiers have become more militarily active on the Lyman-Kupyansk front. Ukrainian troops are holding back enemy assaults.
According to military reports, Ukraine has advanced one kilometer on the Tavriisk front.