Zelenskyy: Ukraine's counteroffensive is faster than new sanctions against Russia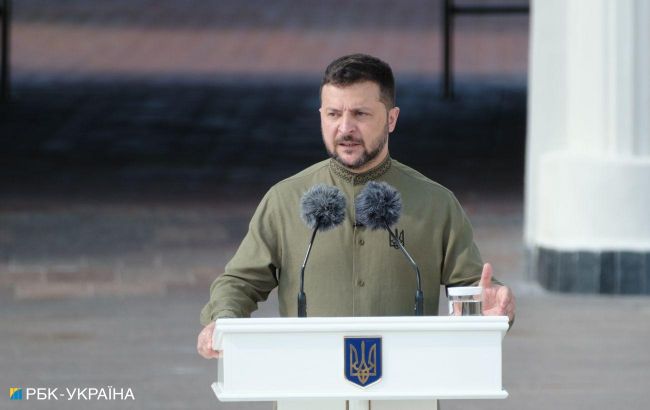 President of Ukraine Volodymyr Zelenskyy (Vitalii Nosach, RBC-Ukraine)
Ukraine's counteroffensive is moving faster than the world is imposing sanctions against Russia, as President Volodymyr Zelenskyy says during a panel discussion at the 18th Yalta European Strategy meeting "The Future is Decided in Ukraine", the President's Office reports.
According to the president, "It is important that our warriors are advancing and that we have the initiative on our side."
"We should not compare what happened yesterday. We must compare where we all were in another life - on February 24, when there was a feeling of occupation of our state. And today we have liberated a large part of our territory," he said.
The president noted that he understands the desire of people to restore the territorial integrity of Ukraine as soon as possible because ultimately, peace and tranquility in Ukraine and throughout Europe. At the same time, the war waged by Russia on the territory of Ukraine is complex, and many processes are slowing down.
"The war is slowing down. We recognize this fact. All processes are becoming more complicated and slower: from sanctions to the provision of weapons...When some partners say, 'So what about the counteroffensive, when will the next step be?' My answer is that today our steps are probably faster than new sanctions packages," he added.
Zelenskyy emphasized that Ukraine needs specific equipment, in particular modern fighter jets, to accelerate counteroffensive actions.
"There are specific square kilometers of our land, and each liberated meter is a human life... The longer it takes, the more people suffer. What is the impact of weapons? Concrete and direct, without abstractions and rhetoric. There is a specific impact of a specific weapon. The more powerful and long-range it is, the faster the counteroffensive is. The faster the restoration of our territory is. If we are not in the sky and Russia is, they stop us from the sky. They stop our counteroffensive," he noted.
Counteroffensive of the Armed Forces of Ukraine
According to the Institute for the Study of War, during the ongoing counteroffensive actions in the south of the country, Ukrainian troops are successfully draining the Russian forces. Ukrainian military can achieve success by the end of the current year.
U.S. intelligence believes that the Armed Forces have 6-7 weeks to be able to conduct an offensive. At the same time, experts say that today it is too early to draw conclusions about possible results.