Zelenskyy: Russian losses are impressive, exactly what Ukraine needs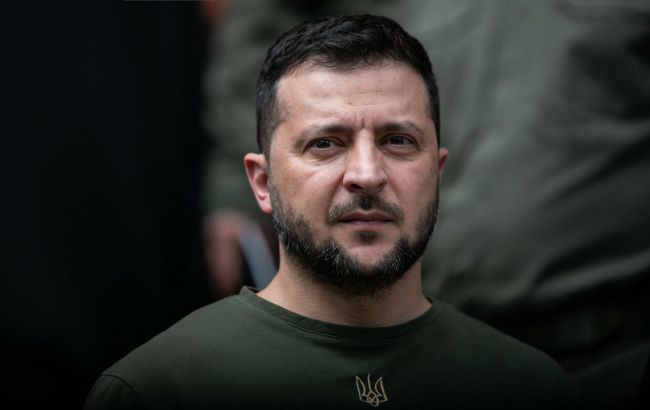 President of Ukraine Volodymyr Zelenskyy (Getty Images)
"A meeting with the military – Commander-in-Chief Zaluzhny, Chief of the General Staff Shaptala, Commander of the Odesa operational-strategic grouping of troops Hnatov and Commander of the Marines Sodol, Head of the State Border Guard Service, General Deyneko," the statement said.
According to the president, this meeting was conducted in a special and narrow circle. The situation in Kherson and the region, in the south in general, as well as in Donetsk region – first of all, Avdiivka, was discussed.
"I am grateful to all our guys who are holding their ground and destroying the occupier day after day. These days, Russian losses are really impressive, and it is exactly the kind of losses of the occupier that Ukraine needs," the president added.
Zelenskyy also mentioned that they discussed the Kupiansk direction in the Kharkiv region.
Russia is attempting an offensive and suffering significant losses
Last week, Russian occupiers intensified their offensive on Avdiivka. Russians are actively shelling the city and neighboring settlements. Moreover, after a relative calm, occupiers have again increased their attempts to encircle the city. Peaceful residents continue to stay in Avdiivka.
According to the General Staff, the Ukrainian Defense Forces eliminated an additional 1,380 Russian occupiers over the past day, making the total losses of the Russian forces since the beginning of the full-scale invasion around 292,060 soldiers. Ukrainian soldiers also destroyed an additional 55 tanks and 120 armored vehicles of the enemy.
The largest losses for Russian forces occurred in the Tavria direction. Over the past day, Ukrainian forces eliminated 1,051 occupiers and 143 units of the enemy's military equipment.
Military-political analyst of the Information Resistance Group, Oleksandr Kovalenko, explained the increase in losses of Russian forces on the front.