Zelenskyy responds to night attack: 'Ukraine defending itself to the fullest'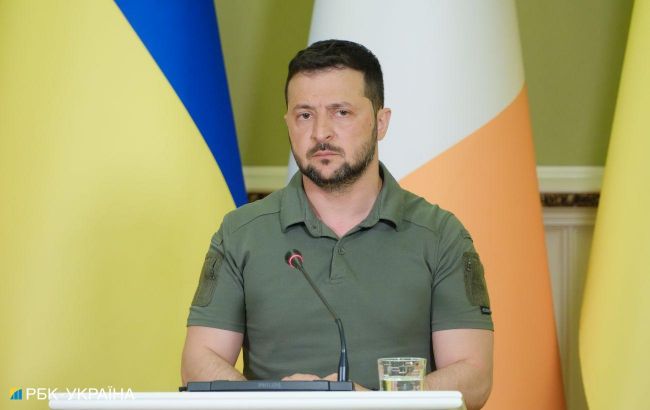 Ukrainian President Volodymyr Zelenskyy (Photo: Vitalii Nosach, RBC-Ukraine)
Once again, Russian occupying forces have unleashed shelling upon the southern ports of the country. In the face of Russia's attacks, Ukraine is demonstrating its resolute defense, mobilizing all available resources, and the aggressor must be halted.
This was the reaction conveyed by Ukrainian President Volodymyr Zelenskyy in the wake of the shelling on Ukraine, on his Telegram channel.
"Another night of warfare, another night of our heroic air defense efforts. We are defending ourselves with maximum available strength. Many Shahed drones have been downed. Fortunately, there were no casualties. Regrettably, there are damages. The most significant ones occurred in the southern region of the country," he shared.
As Zelenskyy noted, Russian terrorists once again targeted the ports, grain facilities, and global food security. All operational services responded effectively, yet a global reaction is imperative.
"The world must respond. When civilian ports are targeted, when terrorists deliberately destroy even grain elevators – it becomes a threat to everyone on all continents. Russia can and should be stopped," the president emphasized.
Attack on Ukraine on August 2nd
During the night leading to Wednesday, August 2nd, Russian forces once more launched a massive attack on Ukraine. Explosions were heard in Odesa, Kyiv, and the Kyiv region, with air defense systems engaged. The primary strike of Russian Shahed drones was directed at the port infrastructure of the Odesa region, leading to fires and damage to grain elevators.