Zelenskyy reacts to the killing of foreign volunteers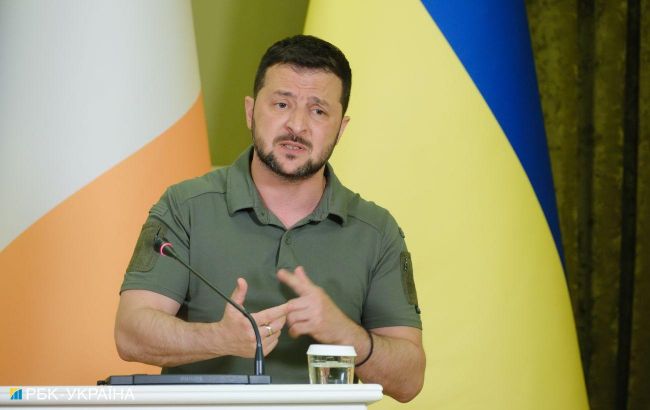 Ukrainian President Volodymyr Zelenskyy (photo: Vitalii Nosach, RBC-Ukraine)
President Volodymyr Zelenskyy reacted to the killing of foreign volunteers in the Donetsk region in his everyday address to the people.
"Today, near the town of Chasiv Yar in Donetsk region, Russian terrorists targeted volunteers' car. Direct hit with an anti-tank guided missile," he said.
The President added that it is now known that as a result of the shelling, Canadian Anthony Ignat died, and possibly, Spaniard Emma Igual.
In addition, two more volunteers were taken to hospitals in Dnipro. These are the citizens of Germany, Mavik Ruben, and the citizen of Sweden, Johan Mathias, they are receiving the necessary assistance.
"This Russian shelling once again confirms how close the war against Ukraine is for everyone in the world who truly values human life and who considers it a common moral duty of humanity to stop terror and defeat evil," Zelenskyy said.
Russian shelling of volunteers
On September 10, foreign volunteers came under enemy artillery fire near Chasiv Yar in the Donetsk region.