Zelenskyy on Ukraine's counteroffensive: 'slower than desired'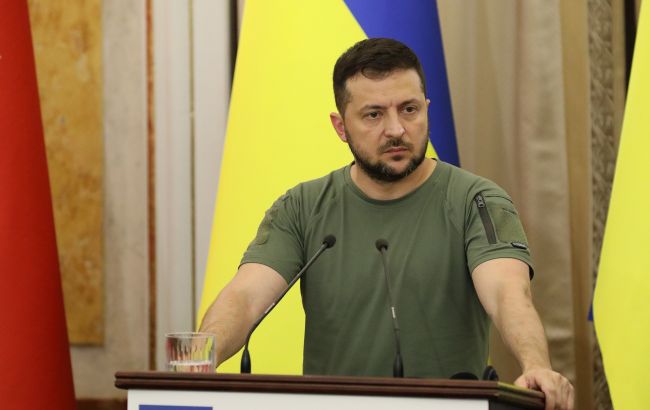 President of Ukraine Volodymyr Zelenskyy (GettyImages)
President of Ukraine Volodymyr Zelenskyy admits that progress on the battlefield after two weeks of the Armed Forces of Ukraine (AFU) counteroffensive is "slower than desired," as he said in an interview with the BBC.
"Some people believe this is a Hollywood movie and expect results now. It's not," he said.
Zelenskyy added that the military push was tough, as 200,000 sq km (77,220 sq miles) of Ukrainian territory had been mined by Russian troops.
"Whatever some might want, including attempts to pressure us, with all due respect, we will advance on the battlefield the way we deem best," the president said.
The AFU counteroffensive
Ukrainian forces are proceeding with the active phase of counteroffensive actions for about two weeks now. During this time, they de-occupied 8 settlements in Donetsk and Zaporizhzhia regions. However, heavy fighting is now taking place on the Lyman front in the Donetsk region.