Zelenskyy on Peace Formula summit: Achieving success and setting next steps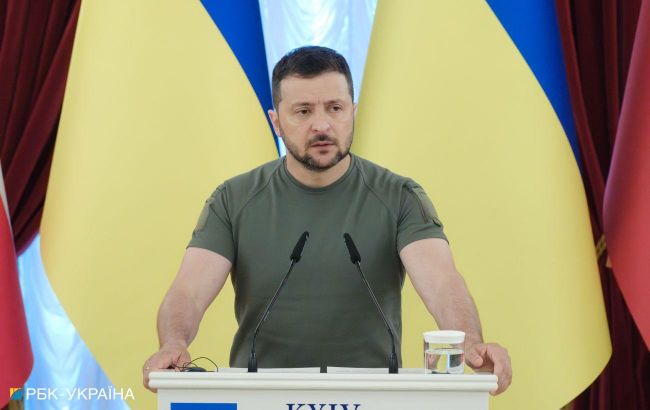 President of Ukraine Volodymyr Zelenskyy (Vitalii Nosach, RBC-Ukraine)
The third meeting of national security advisers at the Peace Formula summit brought valuable results for Ukraine and international law, according to President Volodymyr Zelenskyy.
"We discussed the main details and outcomes of this summit. We are not revealing at the moment some things, which are very beneficial for Ukraine and international law in general. The reason is clear: we don't want to give Russia a chance to undermine our international efforts," the president stated.
As the country's leader noted, the third meeting was even stronger than the previous two. The summit continued to consolidate the world. There is a joint statement of the co-chairs of the advisors' meeting in Malta. And there are many signals from representatives of states, including the Global South, Europe, and the United States, confirming the correctness of Ukraine's course to unite the world around the Peace Formula.
"Today, during the meeting, we identified the main steps we will take in the coming months to add new substance to the Peace Formula," added Zelenskyy.
Peace Formula summit
On October 28, the third meeting of national security and foreign policy advisers on the Peace Formula took place. Among the issues discussed were:
Nuclear and radiation safety.
Energy security.
Uninterrupted food supply.
The return of deported children, civilian hostages, and prisoners of war.
The restoration of Ukraine's territorial integrity.
Ukrainian Peace Formula
During his speech at the G20 summit in November 2022, President Volodymyr Zelenskyy proposed a peace formula to stop Russia's full-scale invasion.