Zelenskyy listed ten negotiation results with Swedish Prime Minister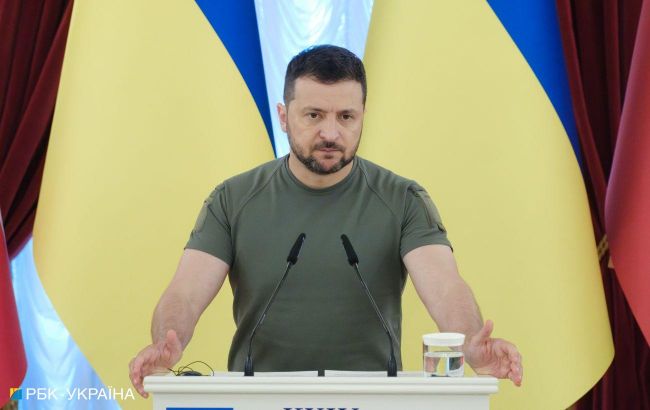 President of Ukraine, Volodymyr Zelenskyy (photo: Vitalii Nosach, RBC-Ukraine)
President Volodymyr Zelenskyy listed ten outcomes of negotiations with Swedish Prime Minister Ulf Kristersson, according to the president's Twitter message.
"We have reached an agreement to collaborate on the production of CV90 armored vehicles right here in Ukraine," said Zelenskyy.
He added that Ukrainian soldiers have started training on the Archer artillery systems. Furthermore, test trials of Swedish Gripen aircraft have begun with the participation of Ukrainian pilots.
"We discussed in detail the future steps regarding Ukraine's acquisition of these aircraft," the president added.
According to him, Sweden is preparing to provide Ukraine with a new, 13th package of military assistance.
"Sweden has joined the implementation of the Peace Formula, specifically focusing on points related to restoring radiation safety, justice, environmental security, and humanitarian demining," the president added.
He also announced that Ukraine is prepared to commence negotiations for European Union (EU) accession this year and has Sweden's support on its path toward the EU.
"Our teams will discuss a bilateral document on security guarantees to develop the G7 declaration," Zelenskyy noted.
Furthermore, he mentioned that Sweden is ready to provide Ukraine with high-tech pumping equipment to restore water supply after the Russian act of terrorism at the Kakhovka Hydroelectric Power Plant (HPP).
According to Zelenskyy, Sweden will actively participate in the reconstruction efforts, including the involvement of private capital.
"Ukraine counts on the sponsorship of Sweden, Swedish regions, and companies for Ukrainian regions and industries in need of recovery after Russian attacks. I am grateful to Sweden for its steadfast and unwavering support. Together, we defend lives, freedom, and our shared values," the president added.
The President's visit to Sweden
On August 19, President Zelenskyy arrived in Sweden along with the First Lady of Ukraine. During his visit, the country's leader will meet with:
Prime Minister Ulf Kristersson;
King Carl XVI and Queen Silvia;
Speaker Andreas Norlén;
Heads of parliamentary parties.