Zelenskyy instructed leaders of Ukrainian Armed Forces to strengthen the northern direction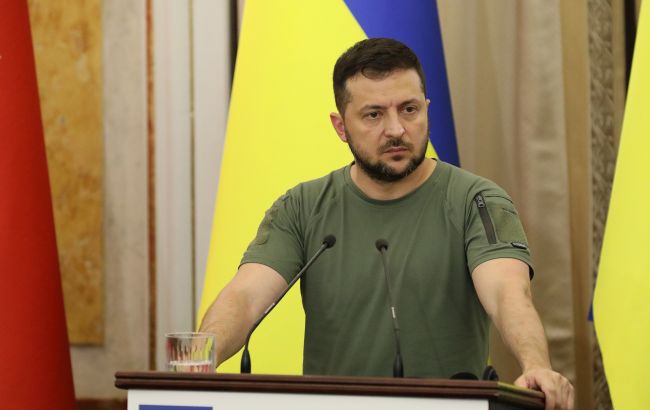 Photo: Ukrainian President Volodymyr Zelenskyy (Getty Images)
Ukrainian President Volodymyr Zelenskyy chaired a meeting of the Supreme Commander's Headquarters, during which he instructed to reinforce the northern direction, according to his Telegram channel.
During the meeting, Commander-in-Chief of the Armed Forces of Ukraine Valerii Zaluzhny, Commander of the Army of the Armed Forces of Ukraine Oleksandr Syrskii, Commander of the Tavria operational and strategic group of troops Brigadier General Oleksandr Tarnavskyi, and Commander of the Joint Forces of the Armed Forces of Ukraine, Serhii Naiev presented reports. They discussed the situation on the battlefield, the progress made, and the reinforcement of operations with additional artillery systems and ammunition.
The participants separately received briefings from the Main Directorate of Intelligence of the Ministry of Defense of Ukraine, the Foreign Intelligence Service, the Security Service of Ukraine, and the State Border Guard Service on the situation in Belarus. The situation is being continuously monitored.
Zaluzhny and Naiev were tasked to implement measures to strengthen the northern direction.
Wagner's relocation to Belarus
The rebellion led by Yevgeny Prigozhin, the leader of the Wagner PMC, which took place in Russia over the weekend, ended by an agreement with the self-proclaimed President of Belarus, Alexander Lukashenko, to relocate to Belarus.
Media reports that Belarus might establish a field camp for accommodating the Wagner mercenaries. Journalists presented satellite images of a military facility showing the presence of similarly sized tents or large-scale equipment associated with Wagner.
However, Mykhailo Podoliak, an advisor to the Head of the President's Office, believes that the mercenaries in Belarus do not threaten Ukraine, as there is currently no danger of an offensive from the north.