Zelenskyy holds talks with Indonesian President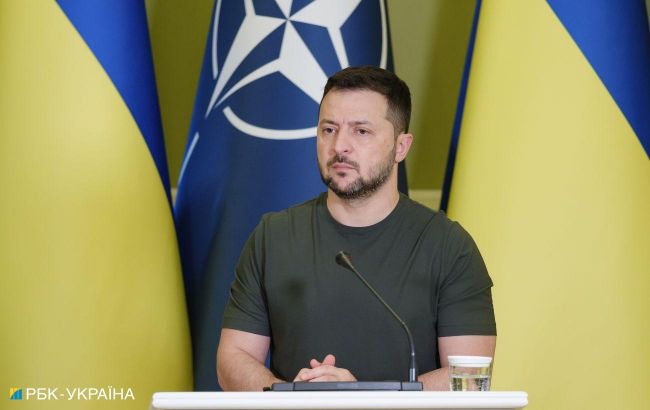 President of Ukraine Volodymyr Zelenskyy (Vitalii Nosach, RBC-Ukraine)
Ukrainian President Volodymyr Zelenskyy had a phone conversation with Indonesian leader Joko Widodo. They discussed the implementation of the Ukrainian Peace Formula and more, according to Zelenskyy.
Zelensky highlighted progress in implementing the Peace Formula presented at the G20 summit in Indonesia a year ago. They also talked about achievements in advisor-level meetings preparing for the Global Peace Summit. Zelenskyy invited Indonesia to join efforts in implementing the Peace Formula.
"Despite Russia's attempts to hinder navigation in the Black Sea, Ukraine remains a guarantor of global food security. I informed my counterpart about alternative grain corridors and assured readiness to resume agricultural product supply to Indonesia," Zelenskyy wrote.
He invited Indonesia to the global humanitarian initiative GrainFromUkraine and its summit in November.
The leaders discussed the situation in the Middle East, emphasizing the importance of protecting civilians and ensuring the smooth operation of humanitarian corridors, aiming for overall de-escalation. Ukraine is committed to resolving the situation based on the two-state solution.
Peace Formula Summit
On October 28 there was a third meeting on Peace Formula, covering topics like nuclear and radiation safety, energy security, uninterrupted food supply, the return of deported children, civilians, and military prisoners, and the restoration of Ukraine's territorial integrity.