Zelenskyy holds Staff meeting exclusively on frontline situation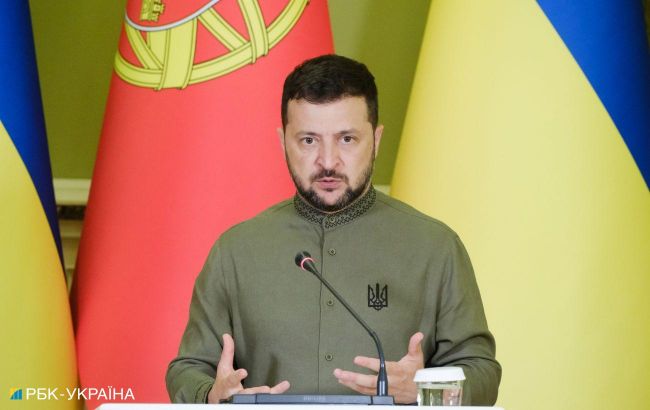 President of Ukraine Volodymyr Zelenskyy (Vitalii Nosach, RBC-Ukraine)
President of Ukraine Volodymyr Zelenskyy today, September 1, held another meeting of the Staff of the Supreme Commander-in-Chief Staff, during which solely the situation on the frontlines was discussed, as Zelenskyy wrote on Telegram.
"Today's Staff meeting is solely about the front," the statement said.
According to the President, they discussed the following topics in detail:
Kharkiv region, Donbas;
South: Zaporizhzhia, the left bank of the Kherson region;
Evacuation of the wounded;
Enemy plans.
"We are doing everything to give more strength to our soldiers," the president added.
Frontline situation
Today, the spokesperson for the General Staff of the Armed Forces of Ukraine Andrii Kovalov said that the Ukrainian Armed Forces continue to make successful advances in the Melitopol direction, including the Novodanylivka - Novoprokopivka sector. They are consolidating their positions at the achieved frontlines.
The success of the UAF in the Melitopol direction was also reported in the morning briefing of the General Staff.
According to the Institute for the Study of War, the UAF repelled Russian attempts to counterattack in the areas near Bakhmut and are holding back the enemy's pressure in the Svatove direction. Ukrainian soldiers are also continuing to advance in the southern part of the country during offensive operations.