Zelenskyy holds briefing amid Ukraine shelling: important decisions made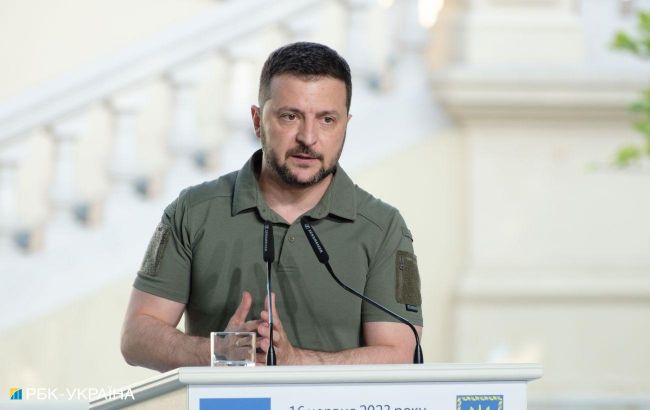 Ukrainian President Volodymyr Zelenskyy (Photo: Vitalii Nosach, RBC-Ukraine)
Ukrainian President Volodymyr Zelenskyy wrote in his Telegram channel that he held a briefing in the wake of the massive shelling that occurred on the night of Wednesday, July 19. Two important decisions were made.
"At the morning briefing, I received information about the Russian strikes on Odesa, Zhytomyr, and other regions. Russian terrorists deliberately targeted the infrastructure of the grain deal," he stated.
According to the president, each Russian missile is not only an attack on Ukraine, but also on everyone around the world who seeks a normal and secure life.
Decisions Made
Zelenskyy stated that he had instructed the military to strengthen the defense of people and port infrastructure. He also ordered the Ministry of Foreign Affairs to intensify contacts with partners to increase pressure on the terrorist state and continue the normal export of Ukrainian grain.
Shelling of Ukraine on July 19
During the night of Wednesday, July 19, Russian forces once again attacked Ukraine, using missiles of various types, as well as kamikaze drones. Explosions were heard in Odesa, Kherson, Kropyvnytskyi, Zhytomyr Oblast, and Kyiv. In the case of Odesa, the shelling hit apartment buildings, the port, and critical infrastructure, resulting in more than 10 injuries. In the Mykolaiv region, the strike hit the resort area near Kobleve. Two people were injured there.
"The Grain Deal"
On July 17, Russia announced that the "grain deal" had effectively been terminated. It should be noted that this followed the explosions on the Kerch Bridge, which occurred on the same day.