Zelenskyy held a meeting of the Staff of the Supreme Commander-in-Chief: Nuclear power plant protection and more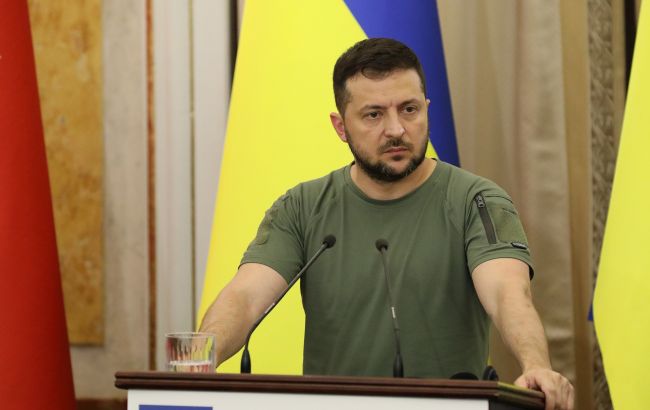 Photo: President of Ukraine Volodymyr Zelenskyy (Getty Images)
President of Ukraine Volodymyr Zelenskyy chaired an extended the Staff of the Supreme Commander-in-Chief meeting, during which key challenges were discussed, as highlighted in his Telegram channel.
Nuclear Power Plant protection
Reported:
Commander of the Ukrainian Air Force (AFU) Mykola Oleshchuk
Minister of Internal Affairs Ihor Klymenko
Head of the State Border Guard Service of Ukraine Serhiy Deyneko
Additionally, presentations were provided by the Director of "Energoatom" Petro Kotin and the Director of Khmelnytskyi Nuclear Power Plant Andrii Koziura.
The situation on the frontline
Reported:
Commander-in-Chief of the Armed Forces of Ukraine Valerii Zaluzhny
Commander of the Army of the Armed Forces of Ukraine Oleksandr Syrskii
Commander of Tavria Operational and Strategic Group Oleksandr Tarnavskyi
Commander of the Southern Operational Command "Odessa" Eduard Moskalov
Commander of the Joint Forces of the Armed Forces of Ukraine Serhii Naiev
The Commander-in-Chief of the Armed Forces of Ukraine received an order to strengthen the North.
Enhancing combat potential
During the meeting, discussions took place regarding the expansion of domestic equipment and ammunition production and the acceleration of repair rates for Western-model equipment.
Reported:
Commander of the Logistics Forces Oleh Huliak
Minister for Strategic Industries of Ukraine Oleh Kamyshin
Minister of Development of Communities, Territories, and Infrastructure of Ukraine Oleksandr Kubrakov
Minister of Defense of Ukraine Oleksii Reznikov.