Zelenskyy had conversation with Ethiopian Prime Minister, discussing 'grain deal'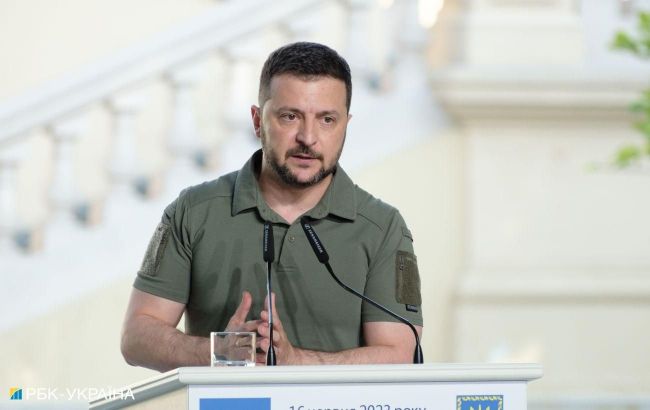 President of Ukraine Volodymyr Zelenskyy (Photo: Vitalii Nosach, RBC-Ukraine)
President Volodymyr Zelenskyy conducted the first-ever bilateral phone conversation with Prime Minister Abiy Ahmed Ali of Ethiopia. They discussed a "grain deal," according to the President's Telegram channel.
Zelenskyy reminded that within the framework of the Black Sea Grain Initiative, Ukraine has sent almost 300,000 tons of food to Ethiopia. Moreover, an additional 90,000 tons of grain were sent as part of other initiatives.
"Ukraine is still ready to remain a guarantor of global food security. It is also interested in developing bilateral relations with Ethiopia in the areas of security, digitization, and others," stated Zelenskyy.
In addition, they discussed Russia's unilateral withdrawal from the Black Sea Grain Initiative, the illegal blocking of navigation, and attacks on the port and energy infrastructure of Ukraine.
The preparation for the Global Peace Summit was also raised during the conversation. Zelenskyy invited the Prime Minister of Ethiopia to visit Ukraine.
The President believes that it is crucial to create a platform for dialogue with African countries, stating that: "The voice of Ethiopia, the African Union, all of Africa is very important to us".
Russia exited the "grain deal"
After withdrawing from the "grain deal," the occupying country stated that it would consider any country whose vessels are directed to Ukrainian ports under their flags as involved in the war and threatened to sink them. Ukraine's military leadership, in turn, threatened similar actions against Russia.