Zelenskyy discusses Saakashvili's treatment with President of Georgia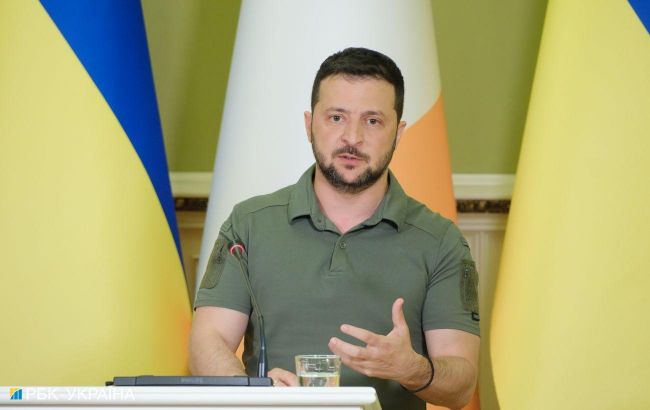 Photo: President of Ukraine Volodymyr Zelenskyy, Vitalii Nosach, RBC-Ukraine
President of Ukraine Volodymyr Zelenskyy today, November 8, talked with his Georgian counterpart Salome Zurabishvili, reported the head of the Ukrainian state.
In particular, they discussed the appropriate treatment for the former President of Georgia Mikheil Saakashvili.
"Had a phone conversation with the President of Georgia, Salome Zurabishvili," the statement said.
Zelenskyy received congratulations from her and, in turn, greeted the friendly Georgian people, positively assessing the joint efforts towards the European Union, as recognized by the European Commission.
"He separately thanked Georgia for the participation of its representative in the advisors' meeting in Malta. Also raised the issue of providing Ukrainian citizen Mikheil Saakashvili with proper medical treatment," the president added.
Health of Saakashvili former President of Georgia
Mikheil Saakashvili was arrested by Georgian law enforcement in October 2021. He was accused of "abuse of power and persecution of political opponents," for which he received a six-year prison sentence.
Since then, the former President of Georgia has declared a hunger strike eight times. His health significantly deteriorated. Recently, Saakashvili attended a court hearing in an online format, where he showed how much weight he had lost.
Following this, Ukrainian President Volodymyr Zelenskyy instructed the Ministry of Foreign Affairs to summon the Georgian ambassador. Later, the diplomat was sent to Tbilisi, and he was advised to hold consultations with the government.
Recently, a group of experts and specialists made another visit to the Vivamed clinic to assess the condition of the third President of Georgia, Mikheil Saakashvili.