Zelenskyy calls Putin 'weak' and says his power is 'crumbling'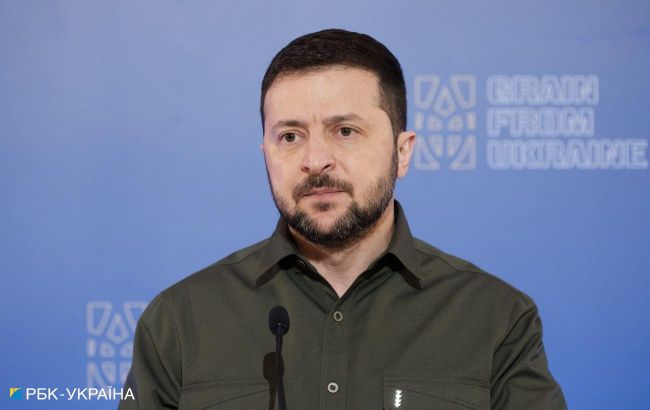 President of Ukraine Volodymyr Zelenskyy (Vitaliy Nosach, RBC-Ukraine)
Vladimir Putin's response to the armed Wagner rebellion was "weak" and the Russian President is losing control of his own people, Ukrainian President Volodymyr Zelenskyy told CNN in an exclusive interview.
"We see Putin's reaction. It's weak. Firstly, we see he doesn't control everything. Wagner's moving deep into Russia and taking certain regions shows how easy it is to do. Putin doesn't control the situation in the regions," the president said.
Zelenskyy added that Ukrainian intelligence reports showed the Kremlin was measuring support for Prigozhin, and he claimed that half of Russia supported the Wagner boss and the paramilitary group's mutiny.
"All that vertical of power he used to have is just crumbling down," Zelenskyy said.
Prigozhin's mutiny

The rebellion of Evgeny Prigozhin, the founder of the Wagner PMC, occurred on June 24. The trigger for this was a simmering conflict between Russian Defense Minister Sergei Shoigu and the leader of the Wagnerites group. By the end of the day, Prigozhin abruptly canceled his "march on Moscow," which was just 200 km away. He was persuaded to take this step by Belarusian regime leader Alexander Lukashenko. On June 24, the press secretary of the Russian dictator, Dmitry Peskov, announced that Prigozhin would go to Belarus, which meant the criminal case against him for the rebellion in Russia would be closed. It was indeed closed, and his planes subsequently landed one after another at a military airfield in Belarus a few days later.