Zelenskyy calls on Biden to invite Ukraine into NATO now - CNN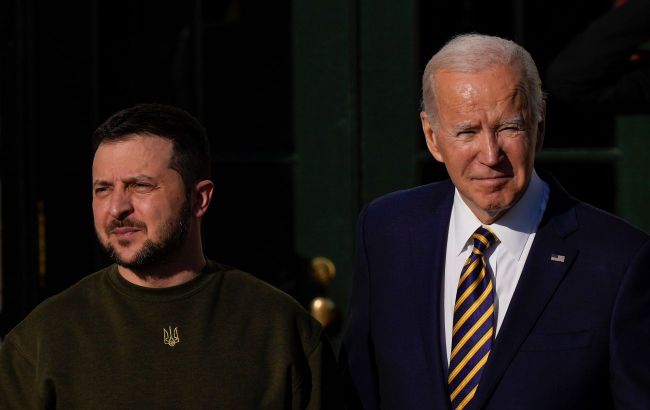 Zelenskyy calls on Biden to immediately invite Ukraine to NATO (Getty Images)
President of Ukraine Volodymyr Zelenskyy called on US President Joe Biden to invite Ukraine into NATO "now", according to CNN.
"He supports our future in NATO. Right now, an official invitation is crucial," CNN quotes Zelenskyy's interview, the full version of which has not yet been published.
Speaking to CNN, Zelenskyy said that Biden was "the decision maker" about whether Ukraine would be in NATO or not.
Zelenskyy also acknowledged that he understands Ukraine cannot join the alliance while the war is ongoing, but an invitation now would be a huge motivator for Ukrainian soldiers.
NATO summit in Vilnius
If Ukraine receives an official invitation to NATO, it is likely to take place at the summit in Vilnius. The summit is scheduled to take place from July 11th to July 12th in the capital of Lithuania. Joe Biden will also be in attendance.
The Office of the President provided a condition for Zelenskyy's attendance at the Vilnius summit. Defense Minister Oleksiy Reznikov said that Ukraine is ready to immediately sign the protocol for accession to NATO.
Juliana Smith, the United States Ambassador to the North Atlantic Alliance, also said that member countries are close to a consensus on Ukraine's accession to NATO.