Zelenskyy announces new steps in fight against corruption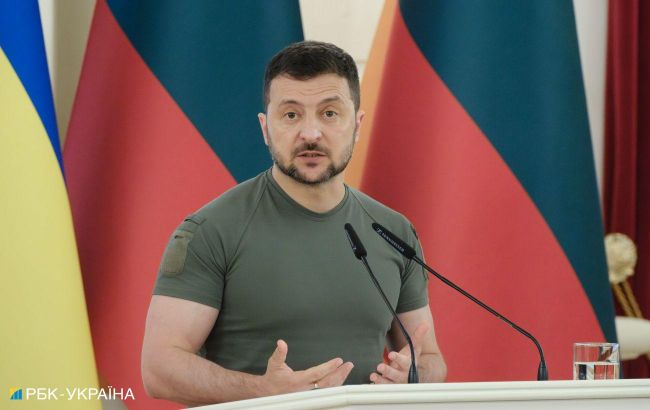 President of Ukraine Volodymyr Zelenskyy (Photo: Vitalii Nosach- RBC-Ukraine)
Ukrainian President Volodymyr Zelenskyy has announced new steps in the fight against corruption, according to the evening address of the head of state.
"I held a meeting today with representatives of the law enforcement sector. Clearly, Ukraine needs more progress in protecting the interests of society. In defense from those who prioritize their wallets above societal norms and rules. Above even war. New steps by the state will be taken," he stated.
Corruption scandals in Ukraine
Following high-profile corruption scandals in regional military commissariats, Ukrainian President Volodymyr Zelenskyy initiated inspections of military recruitment offices across the country. Later, Zelenskyy approved the decision of the National Security and Defense Council, instructing the dismissal of all heads of regional recruitment offices.
In some regions, the process of dismissing the heads of military recruitment offices has already begun.
Furthermore, recent media investigations have alleged that the Ministry of Defense allegedly procured winter jackets for the military from the Turkish company Vector avia hava araçlari at an inflated price. According to the investigation, the price of the jackets tripled during delivery.
Additionally, Zelenskyy proposed equating corruption to state treason.