Zelenskyy addresses UN Security Council: Live broadcast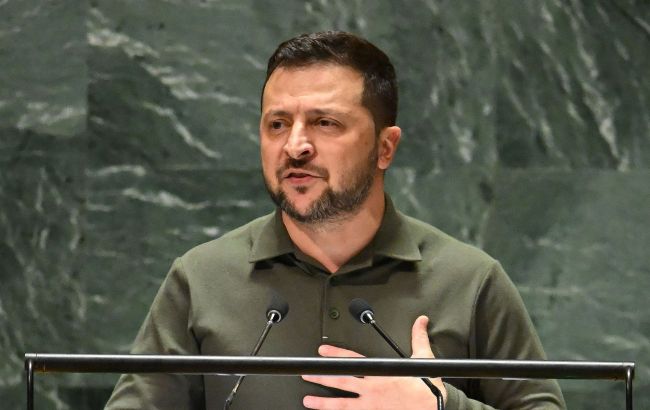 President of Ukraine Volodymyr Zelenskyy (Getty Images)
Ukrainian President Volodymyr Zelenskyy personally attends a meeting of the United Nations Security Council for the first time since the start of the full-scale invasion. He is delivering a speech, according to the broadcast of the UN Security Council meeting.
Zelenskyy at the UN
Yesterday, the Ukrainian president spoke at the 78th session of the United Nations General Assembly. This was his first visit to the UN since the beginning of the Russian invasion. Last year, Zelensky addressed the UN General Assembly via video link.
Speaking at the 78th session of the UN General Assembly, Zelenskyy announced that he would present the Ukrainian Peace Formula in more detail at the UN Security Council meeting.
"Tomorrow, I will present the details at a special meeting of the UN Security Council. The main thing is that it is not only about Ukraine. More than 140 states and international organizations have fully or partially supported the Ukrainian Peace Formula. It is becoming global," he said.
For more statements from the Ukrainian president's speech at the UN General Assembly, read the report on RBC-Ukraine.
UN Security Council with Lavrov, but without Macron and Sunak
Today, the leaders of the UN Security Council member states are present at the meeting. However, the meeting is missed by French President Emmanuel Macron (due to the planned visit of British King Charles III) and Rishi Sunak (due to a busy schedule).
Russian dictator Vladimir Putin is not present at the UN Security Council either. However, since Moscow cannot miss the opportunity to use the platform for propaganda purposes, they have sent Foreign Minister Sergei Lavrov to the meeting.