Zelensky promised powerful response to Russia for massive attacks on Ukraine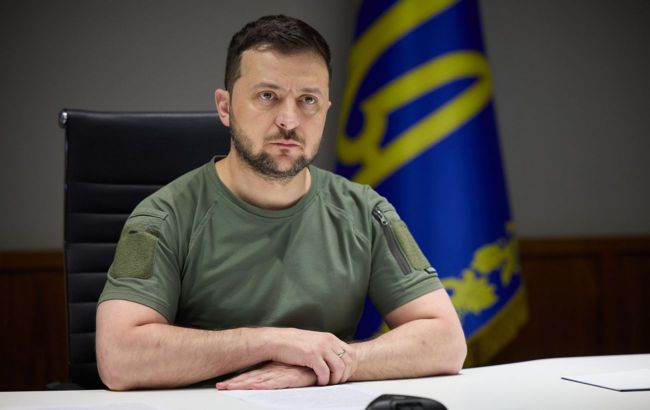 Ukrainian President Volodymyr Zelenskyy (Photo: president.gov.ua)
Ukrainian President Volodymyr Zelenskyy has responded to the massive Russian attack on Ukraine. He noted that as winter approaches, Russians will increasingly resort to terror, but Ukraine awaits a powerful response, according to the President's Telegram channel.
According to the President, last night, the enemy launched about forty Shahed drones, with the majority being shot down.
"Our aviation, air defense, mobile fire groups – thank you, warriors, for every shot down! Sky defenders worked effectively in ten regions: Kharkiv, Zaporizhzhia, Kherson, Mykolaiv, Odesa, Kyiv, Kirovohrad, Vinnytsia, Khmelnytskyi, Lviv. Thank you all for your vigilance!" - wrote Zelenskyy.
However, he mentioned that there were hits, but preliminary information suggests no casualties. The consequences are being addressed.
"Kharkiv... Lviv region, Ivano-Frankivsk region. We reinforce air defense. We strengthen mobile fire groups. We realize that with the approaching winter, Russian terrorists will try to inflict more damage. We will respond to the enemy. Powerfully!" - emphasized Zelenskyy.
What is known about the overnight massive attack?
On the night of November 3, occupiers launched a massive Shahed attack on Ukraine. The enemy used about 40 drones, 24 destroyed by air defense.
Anti-aircraft defense was active in most regions, but there were hits on infrastructure objects, especially in Lviv and Odesa regions.
In Kharkiv, civilian infrastructure was damaged, fires occurred, and children were among the affected.
In the Ivano-Frankivsk region, a military facility was attacked.