Zaporizhzhia Nuclear Power Plant: Crisis unfolds as Russian actions lead to water leak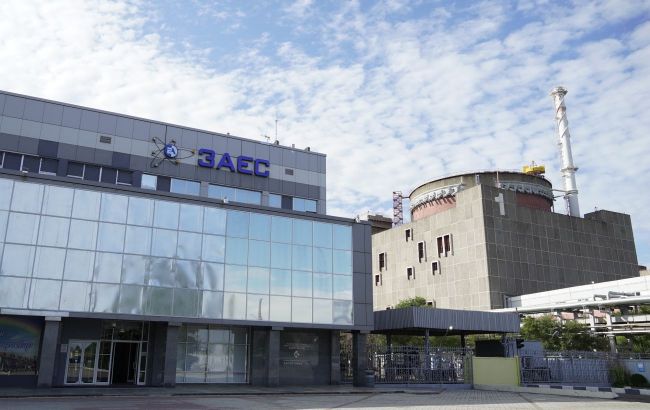 Violent acts by Russian occuying forces cause water leakage incident on Zaporizhia Nuclear Power Plant's fourth reactor (Photo: Getty Images)
According to "Energoatom", (National Nuclear Power Company State Enterprise) Zaporizhia Nuclear Power Plant's (ZNPP) fourth reactor experienced a water leakage incident in the aftermath of actions taken by Russian occupying forces. Fortunately, no radiological release reported.
The incident occurred due to a breach in the integrity of the third steam generator, situated within a sealed enclosure of the reactor block. Consequently, the occupation administration initiated the transition of ZNPP's fourth reactor into a state of "cold shutdown," as detailed in the statement.
Meanwhile, over the next three days, the occupants are planning to shift the sixth reactor of ZNPP into a "hot shutdown," marking yet another violation of "Energoatom's" stipulations and licensing terms.
President Petro Kotin of "Energoatom" stressed, "The inept and illegitimate 'management' of ZNPP by 'Rosatom' consistently pushes the seized plant's units towards disarray. This deliberate act of damaging equipment within the fourth reactor, leading to breaches in the integrity of three out of the five existing physical barriers against radiation dispersion, the leakage of potentially radioactive water from the first circuit beyond prescribed limits, and the destruction of high-value equipment within the first circuit, will be thoroughly investigated."
He also reported that the 750 kV high-voltage communication line has been repaired, and ZNPP is reconnected to the main power grid.
"The ongoing occupation of Zaporizhzhia Nuclear Power Plant by Russia, the administration of the plant by an illegitimate and untrained Russian leadership that bears no responsibility for nuclear and radiation safety, continually pushes ZNPP closer to catastrophe. The only way to halt the nuclear and radiation threat is by swiftly restoring control of the plant to its lawful operator, 'Energoatom,'" emphasized the statement.
Background: Crisis at ZNPP
Since the beginning of Russia's large-scale incursion into Ukraine, Zaporizhzhia Nuclear Power Plant has fallen under Russian military occupation. The Russian forces not only violate the operational protocols of the plant but also utilize its facilities to store equipment and personnel. Throughout the period of occupation, the plant has been disconnected from Ukraine's power grid on several occasions.
Previously, it was reported that ZNPP lost power during the night of August 10. The station had to be switched to a single available backup power line.
Notably, at the start of July, ZNPP managed to connect to a single available backup power line for the first time in four months. This situation was further complicated after the sabotage of the Kakhovka Hydroelectric Power Station, which had been providing cooling water to the nuclear plant.