Zaporizhzhia launches training in case of explosion at ZNPP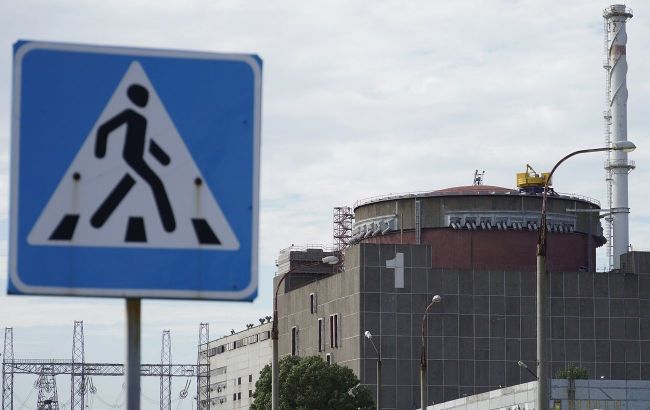 Illustrative photo: Zaporizhzhia will hold trainings in case of an accident at ZNPP (Getty Images)
In the city of Zaporizhzhia and Zaporizhzhia region, special trainings are set to begin today, June 29, in case of an emergency situation at the Zaporizhzhia Nuclear Power Plant (ZNPP), said the head of the Zaporizhzhia Regional Military Administration, Yuriy Malashko.​​​​
"Command and staff trainings with the authorities and civil defense forces of Zaporizhzhia region are starting," his statement said.
The official said that it may cause temporary traffic restrictions to be implemented in certain areas.
"We ask citizens to keep calm and to be understanding to the inconveniences," he said.
The Regional Military Administration clarified that the purpose of these special exercises is to coordinate the actions of all services in the event of a real threat of an emergency situation at the Zaporizhzhia NPP.
"We want to emphasize that the situation is under control, so we ask citizens to refrain from excessive attention to the training exercises," Malashko explained.
What will the training look like?

The head of the Regional Military Administration said that sounds of sirens, alarm loudspeakers, intermittent honks of other signaling devices, and transportation will signify the civil defense signal "Attention, everyone!"
A notification of an emergency situation will be sent through the "Alert" application on mobile phones using the "Radiation Hazard" signal.
"Upon hearing it, immediately turn on the radio or television (local channels) and listen to the messages from the government authorities," he said.
Situation at the Zaporizhzhia NPP

Earlier, Ukrainian President Volodymyr Zelenskyy announced that the Russians were preparing a terrorist attack with a radiation release at the ZNPP. He said that the occupiers have prepared everything for it.
According to the head of the General Staff Intelligence Directorate of the Ministry of Defense, Kyrylo Budanov, Russian forces have additionally planted explosives at the Zaporizhzhia NPP, specifically in the cooling pond.
Meanwhile, the United States has not detected any readiness on Russia's part to use nuclear weapons or detonate the Zaporizhzhia NPP.