Zaluzhnyi cautioned against fake news being shared on his behalf in Telegram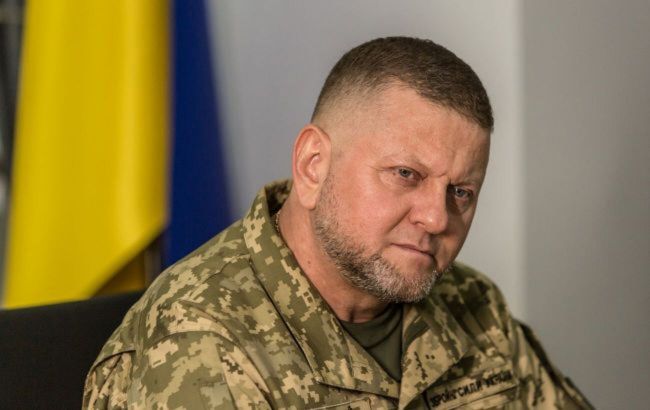 Photo: Ukrainian Armed Forces Commander-in-Chief Valerii Zaluzhnyi (Getty Images)
Someone is impersonating the Commander-in-Chief of the Armed Forces of Ukraine, General Zaluzhnyi, by sending out fraudulent messages, general Zaluzhnyi confirmed this on his official Telegram channel.
"I need to bring your attention to information hygiene. I was informed that an individual is using my name to send personal messages to prominent individuals, which contain requests and proposals that are both discrediting and provocative," stated the commander.
Zaluzhnyi advised citizens who may have received comparable posts from the @Zaluzhniy_ru account on Telegram to disregard such messages and not trust them.
The Commander-in-Chief stated that the Tg account mentioned above does not belong to him. Additionally, he affirmed that any other accounts under the name 'Valerii Zaluzhnyi' are fake.
Zaluzhnyi reminded everyone that his official Telegram channel for updates on his work only goes by "Commander-in-Chief of the Armed Forces of Ukraine" (verified).
In addition, the general provided links to his official Facebook (https://www.facebook.com/CinCAFU) and Twitter/X (https://twitter.com/CinC_AFU) pages.
Fakes and enemy PSYOP, information hygiene, and security in chats
Anonymous Telegram channels are gaining popularity in Ukraine. Deputy Vice Prime Minister for Innovations, Department of Education, Science & Technologies -
Minister of Digital Transformation of Ukraine, Mykhailo Fedorov, stated in an RBC-Ukraine interview that Russia is using these channels to spread fake news and disinformation, posing a significant threat.
Additionally, the official provided information on trustworthy messaging services and the safety of using Telegram.
It is important to note that Russia consistently disseminates false information and disinformation online, to destabilize the situation in Ukraine. Furthermore, they attempted to recruit Ukrainians to provide information about the military, including locations and equipment, to the occupiers.
Recently, it was revealed that Russian propagandists are using artificial intelligence to produce multiple fraudulent TV stories about the supposed blackout in Ukraine. These stories are disseminated on social media platforms disguised as content from Ukrainian TV channels.
Furthermore, Ukrainian citizens have been receiving bulk messages from the opposing side, which offer to exchange Defense Forces information for payment. The Center for Strategic Communications and Information Security guided how to reply to such text messages.