Zaluzhnyi discusses front lines with U.S. Gen Milley for the last time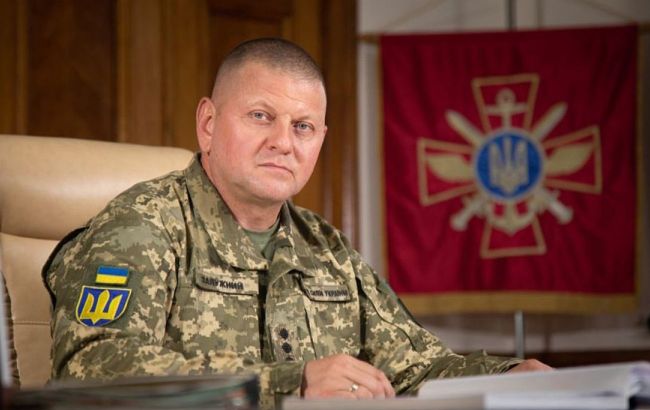 Commander-in-Chief of the Armed Forces of Ukraine Valerii Zaluzhnyi (golos.com.ua)
Commander-in-Chief of the Armed Forces of Ukraine Valerii Zaluzhnyi spoke today with United States Chairman of the Joint Chiefs of Staff Mark Milley. This was their last conversation, as the American general will step down from his position this week, according to Zaluzhnyi.
Milley's successor, American General Charles Brown, also participated in the conversation.
"We discussed the situation on the front lines with our partners. I informed them about the progress of defensive and offensive operations. The situation is under control. Our soldiers have not allowed any position to be lost. In some directions, we continue to advance despite fierce enemy resistance," Zaluzhnyi wrote.
He informed his American colleagues about the main needs of the Ukrainian army, including anti-aircraft defense systems, artillery, and ammunition.
"We agreed to continue working to strengthen the Armed Forces of Ukraine in the fight against Russian aggression," he added.
Milley leaves office
On Saturday, September 30, General Milley's term as Chairman of the Joint Chiefs of Staff comes to an end. Milley held this position since 2019. He is remembered for his role in strengthening the international alliance for Ukraine's support and the controversial withdrawal of U.S. troops from Afghanistan.
His position will be taken over by Chief of Staff of the Air Force Charles Brown. His appointment has already been approved by the U.S. Senate. Brown will be the second African American to hold this position in history.
General Brown has command experience in the Pacific region and the Middle East. He also served in Europe when Russia occupied Crimea in 2014. At that time, he was Director of Operations, Strategic Deterrence, and Nuclear Integration for U.S. Air Forces in Europe
In 2021, the U.S. Senate appointed him as the Commander of the U.S. Air Force.