Why Ukraine must destroy Russian landing ships: Expert's opinion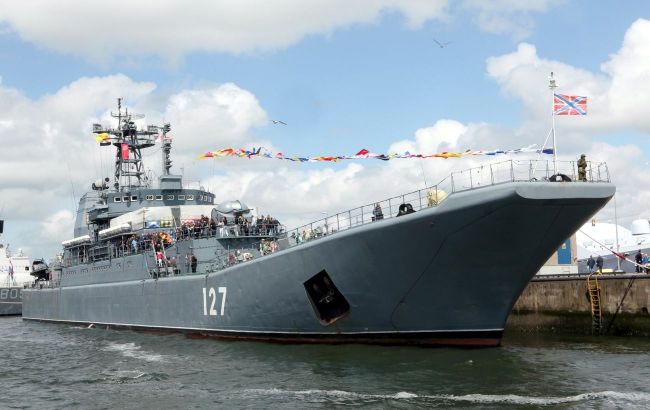 The expert explains why it is important for Ukraine to destroy Russian landing ships (Photo: wikipedia.org)
Ukraine needs to destroy Russian landing ships. This can directly impact the operation to de-occupy Crimea. This was stated by military-naval expert and Defense Express analyst Volodymyr Zablotskyi in a comment to RBC-Ukraine.
According to him, after today's destruction of the Russian landing ship Minsk, the occupiers lost another platform they used for troop deployment and military logistics.
"When the Crimean Bridge is no more, and it will eventually be blown up, Crimea will effectively become an island. The fewer ships Russia has, the more difficult it will be to ensure the movement of goods. Let's remember World War II. No matter how heroically Sevastopol held out, as soon as the Germans blocked it from the sea, all resistance ceased," the expert clarified.
Destruction of the Minsk dock landing ship
Today a missile strike was carried out in the bay of temporarily occupied Sevastopol.
As a result of the attack, a submarine and a landing ship of the occupiers, as well as the ship repair plant named after S. Ordzhonikidze, were damaged.
This information was confirmed by the Defense Intelligence of the Ministry of Defense of Ukraine in a comment to RBC-Ukraine.
You can find all the details of the Ukrainian historic strike in RBC-Ukraine material.