Which European countries Ukrainians choose for temporary protection: New data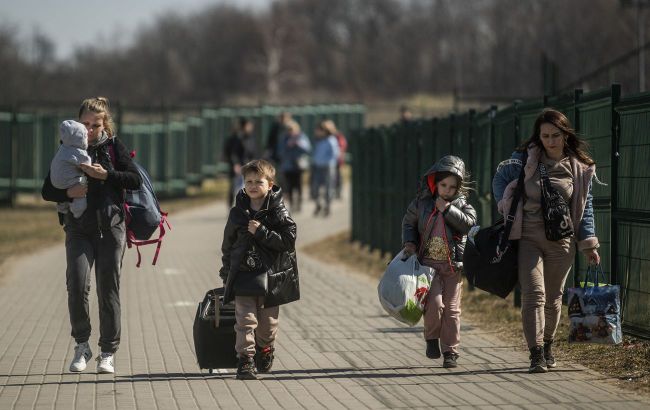 Photo: Ukrainians on the Poland border (Photo: Getty Images)
In July 2023, the number of Ukrainian refugees in Europe increased by 45,915. By the end of the month, over 4.1 million people had temporary protection in the EU, according to Eurostat .
The following countries are the most popular destinations for Ukrainian refugees: Germany (28%), Poland (24%), and Czechia (9%).
As of July 31st, the EU had 4,114,320 refugees with temporary protection from Ukraine. Compared to June, the number of people with temporary protection increased by 1.1% (45,915 individuals). Approximately the same number of people received protection in the EU in June.
The countries that experienced the highest increase in Ukrainian refugees in July are as follows:
Germany: 20,445 (+1.8%)
Czechia: 8,400 (+2.5%)
Netherlands: 3,515 (+2.9%)
At the same time, the influx of refugees decreased in two countries in July compared to June:
Poland (-6,660; -0.7%)
Latvia (-1,760; -4.2%)
There is an uneven ratio of Ukrainian refugees to the local population in Europe. The countries with the highest number of Ukrainians per thousand inhabitants are:
Czechia: 33 per thousand
Poland: 26.4 per thousand
Estonia: 25.9 per thousand
Bulgaria: 23.3 per thousand
Lithuania: 25 per thousand
As of July 31, 2023, more than 98% of the recipients of temporary protection in the EU were Ukrainian citizens. Among them, 46.6% were women, 34.2% were children, and 19.2% were men.