What does Russia have to do with Hamas' actions in Israel?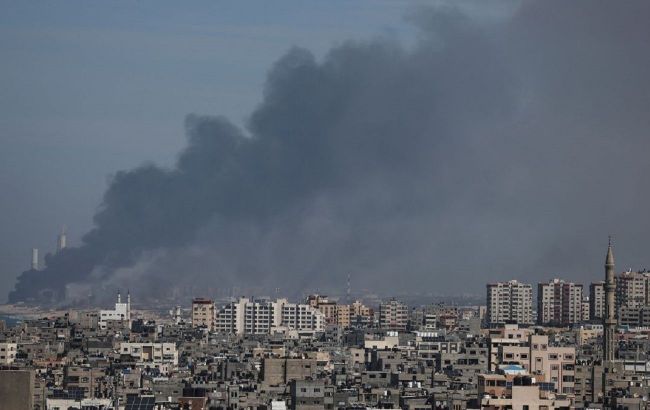 Experts on Russia's connection to the Hamas attack on Israel (Getty Images)
Russia is reportedly interested in global destabilization in the Middle East following the large-scale attack by Hamas on Israel, according to the Center for Strategic Communications and Information Security (Spravdi).
Experts at the Center have explained Moscow's possible involvement in the actions of Hamas terrorists in Israel.
It is reported that the horrifying acts of violence carried out by Hamas militants on Israeli territory closely mirror the behavior of Russian occupiers at the beginning of their full-scale invasion of Ukraine, including in Bucha, Irpin, and other cities.
"The scale of Hamas' operation indicates its planning and significant organizational efforts. Its execution without the involvement of powerful external forces is unlikely. On the other hand, Russia possesses relevant experience and an interest in global destabilization," the report states.
Spravdi also points out the "unmistakable malice" of Russian propaganda in light of the tragic events faced by the people of Israel.
"Moscow is trying to 'tie' Ukraine to terrorists by spreading fake news about the alleged use of Ukrainian weapons during the attack on Israel," the experts say.
However, such false reports have no corroborating evidence. Meanwhile, Hamas militants are using export variants of Russian-made weapons, as clearly documented in videos from the scenes and confirmed by Russian propagandists themselves.
"Iran, a Russian ally, has supported Hamas terrorists. The axis of evil, Moscow-Tehran, poses a direct threat to the entire world," the Center emphasizes.
It is also noted that the Ukrainian side is urging Israel to coordinate efforts more closely in order to counter the threat from Russia.
"Today, this threat can no longer be countered with neutrality or distancing by the Israeli authorities," the Center concludes.
According to the Main Intelligence Directorate of the Ministry of Defense of Ukraine, Russian occupiers have supplied weapons captured during combat operations in Ukraine to Hamas terrorists.