Western sanctions leave Argentina without Russian gas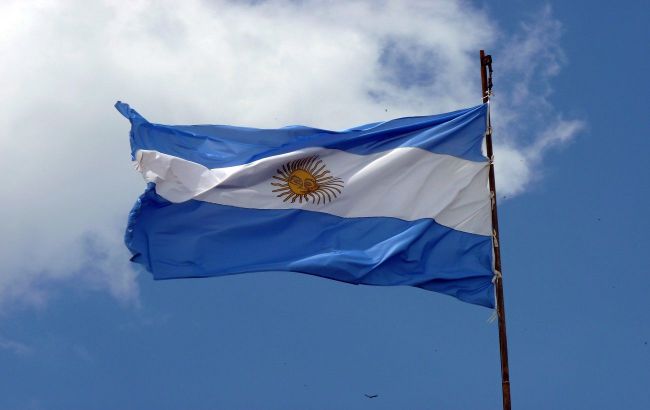 The flag of Argentina (Photo: flickr.com)
The Argentine State Energy Company, Enarsa, was unable to purchase Russian liquefied natural gas due to the Western sanctions imposed against Russia, according to Bloomberg, citing the President of Enarsa, Agustin Gerez.
According to him, the state bank, Banco de la Nacion Argentina, is not accepting payment for fuel due to sanctions related to Russia's war against Ukraine.
"The bank's Madrid branch, which handled the transaction, doesn't pay for operations with Russian intermediaries," said Gerez.
Earlier this week, Argentina's Economy Minister, Sergio Massa, stated that the government blocked the delivery due to sanctions, although the country has no restrictions against Russia.
Gunvor's role in the purchase of Russian LNG
Enarsa purchased an LNG cargo worth $38.55 million from Gunvor Group Ltd. According to Gerez, Gunvor did not specify that the delivery was from Russia. However, Gunvor claims that the counterparty was informed and aware of the product's origin as per contractual agreements.
"The decision by a European bank to self-sanction "has no bearing on the legality of the transaction or the legal policy of Argentina toward Russia," the supplier complained.
Bloomberg reports that the longer the cargo stays on the water, the higher the risk of some of it being lost due to natural evaporation. Additionally, since the spot prices for LNG have fallen since the purchase, this may create additional risks for Gunvor.
The company has a long-term contract to purchase LNG from the Russian Novatek PJSC. At the end of June, the vessel Flex Artemis, belonging to the trader, loaded the fuel through transshipment at the port of Montoir in France.
Difficulties in the world of purchasing LNG from Russia
Bloomberg writes that this incident highlights the complexities and contradictions associated with purchasing LNG from Russia, which many countries continue to import.
"Across the globe, countries are vying for the super-chilled fuel to bolster their energy security, but paying for it is an increasingly thorny issue," the article states.
US sanctions and those of their allies have cut off some leading Russian banks from the global financial system. Many companies and countries are now avoiding Russian operations to avoid the risk of punishment.
Argentina's position on the issue of Russia's war against Ukraine
The country did not support Russia and its invasion, and Argentina regularly advocates for a diplomatic resolution to the war.
Previously, Argentina's Foreign Minister, Santiago Cafiero, stated that Russia's invasion of Ukraine must cease as it not only destabilizes the world but also affects prices in Argentina.
In February, Argentina sent an aircraft with humanitarian aid to Ukraine, including medicines donated by an Argentine pharmaceutical company.