Weekly frontline update: Ukraine advances 2 km in the east, Russia increases shellings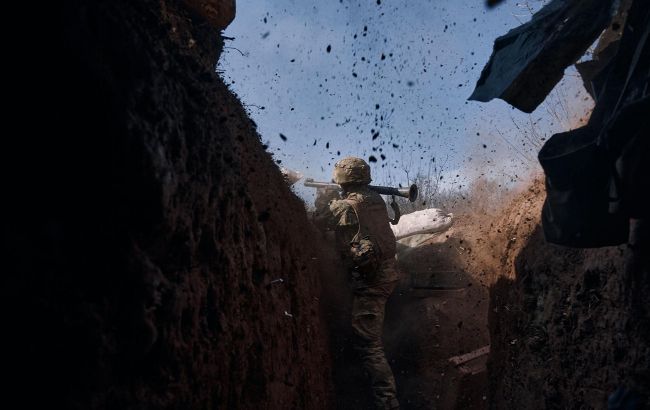 Ukrainian military advanced on the eastern fronts (facebook.com)
Ukrainian military continues to advance on the eastern fronts, managing to cover a distance of 1 to 2 km in each direction. On the southern fronts, they have already liberated an area of 130 sq km since the beginning of the counteroffensive, as Deputy Minister of Defense Hanna Maliar said to Ukrainian TV.
Eastern front updates
Last week, Ukrainian forces initiated counteroffensive operations in the areas of Orikhovo-Vasylivka, Bakhmut, Bohdanivka, Yahidne, Klishchiivka, and Kurdiumivka in eastern Ukraine.
(deepstate.live)
"They have advanced 1 to 2 kilometers in each direction. Currently, the troops are consolidating their positions and continuing to destroy the enemy," Maliar said.
Russian tactics
In the past week, the enemy carried out 6,457 shelling attacks and fired 315,006 munitions.
"Compared to the previous week, the number of shelling attacks has increased," said the deputy minister of defense.
Southern front updates
Maliar explained that due to improved operational and tactical positions and the alignment of the front line, the territory liberated in the south has increased by 17 sq km in a week.
"Since the beginning of the offensive, the total area liberated in the south is now 130 square kilometers," she added.
Maliar also said that overall the number of enemy shelling attacks in the east and south amounts to over 10,000 attacks per week. "It's practically 24/7, minute by minute," she added.
Russian losses
The Russian occupation forces are putting up strong resistance but they are suffering significant personnel, equipment, and technical losses.
"Last week, the enemy's casualties were eight times higher than ours," Maliar said.
During the past week, Ukraine's aviation, missile forces, and artillery carried out more than 110 strikes on enemy personnel concentration areas; destroyed 17 enemy anti-aircraft missile systems; damaged 11 command posts, significantly reducing the enemy's ability to target the aircraft and UAVs; hit 7 enemy ammunition depots.
Furthermore, hundreds of enemy vehicles, including tanks, helicopters, and artillery systems, have been destroyed. Among all, two Russian Ka-52 helicopters and one Mi-24, as well as 48 out of 51 Iranian Shahed-131/136 UAVs were destroyed.
Ukrainian counteroffensive
The Ukrainian armed forces are conducting a counteroffensive on the front lines, de-occupying Russian-seized territories.
Currently, it is known that 8 settlements in Donetsk and Zaporizhzhia regions have been liberated.
On June 24, it was reported that several positions near Krasnohorivka in the Donetsk region, which had been under Russian occupation since 2014, were successfully liberated by the Ukrainian forces.