'We await the Armed Forces of Ukraine': Ukrainian flag displayed in Crimea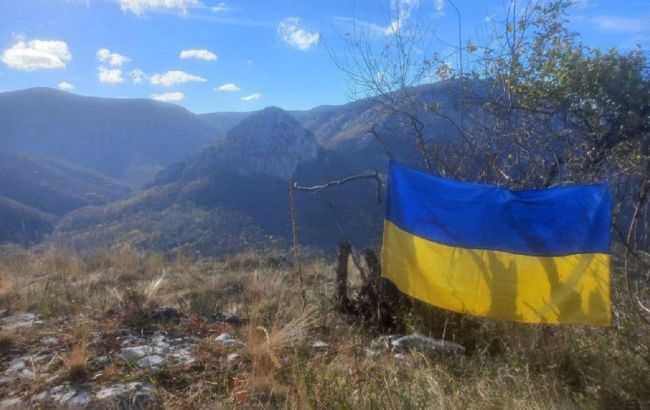 Ukrainian flag hung in Crimea (t.me/yellowribbon_ua)
The Ukrainian flag was proudly displayed in Crimea on November 15. Activists hoisted the flag on Mount Boyka to send a clear message that the peninsula is Ukrainian territory, according to the Yellow Ribbon Telegram channel.
The Ukrainian flag in Crimea is reported to have been raised by members of the civic resistance movement known as the Yellow Ribbon.
In the photos, a large national flag can be seen against the backdrop of the mountains.
"With this action, we want to once again emphasize that Crimea is Ukrainian land! We await the Armed Forces of Ukraine! We will continue our ongoing protest action for as long as necessary. Today, the flag of Ukraine is waving over the summit of Crimea, and soon we will see it over all the administrative buildings of the peninsula, as Crimea is Ukraine!" the statement reads.
Ukrainian flag hung in Crimea (t.me/yellowribbon_ua)
February 20, 2014 was when the armed occupation of Crimea by Russia began. This date was officially recognized by the Verkhovna Rada as the start of the temporary occupation of the Crimean Peninsula.