Washington blocks HIMARS sale to Hungary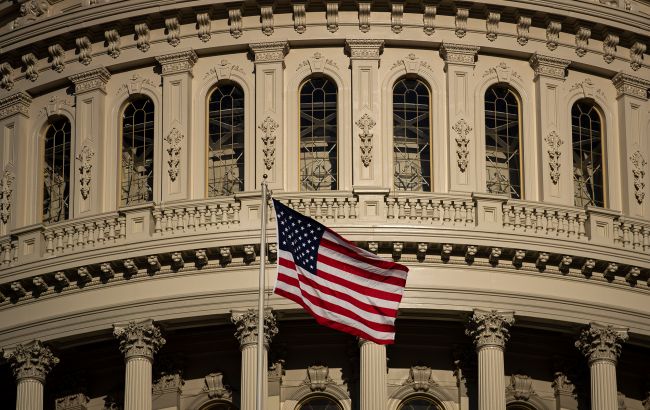 According to The Washington Post, James Risch, the top Republican on the Foreign Relations Committee, has blocked the $735 million U.S. weapons sale to Hungary as punishment for the country's refusal to approve Sweden's NATO membership ahead of the July summit in Vilnius.
In a statement to The Washington Post, James Risch noted that Hungary must allow Sweden into NATO to receive the arms package, which includes 24 HIMARS rocket artillery systems, over 100 missiles, and launchers, with relevant spare parts and support.
The decision to suspend the sale of new weaponry to Budapest demonstrates growing hostility towards Hungary from NATO supporters like Risch, who rarely halt arms sales to any country worldwide.
"For some time now, I have directly expressed my concerns to the Hungarian government regarding its refusal to move forward a vote for Sweden to join NATO; I decided that the sale of new U.S. military equipment to Hungary will be on hold," he said.
All significant arms sales require approval from the chairman and senior members of the Senate and House committees on foreign affairs before the Department of State publicly announces the sale. Risch's objection prevents the Department of State from running the sales process.
Hungary's position on Sweden's NATO membership
James Risch's statement came after NATO Secretary General Jens Stoltenberg visited the White House, attempting to coordinate strategies for the NATO summit in Lithuania this summer, where President Biden and Stoltenberg hope to announce progress on Sweden's application to join the military alliance.
The decision by Sweden and Finland to apply for NATO membership was considered a blow to Russian President Vladimir Putin, who justified his invasion of Ukraine with the threat of the alliance to his country.
U.S. officials say that Putin did not expect the West to stand united in support of Ukraine. Still, they are concerned that Hungary and Turkey's decision to postpone the ratification of Sweden's application, which requires the support of all existing alliance members, poses risks.
US-Hungary relations
U.S. Ambassador to Hungary, David Pressman, stated that the United States will continue working towards closer cooperation with its ally. However, serious concerns about Hungary's strategic decisions are widely shared.
Relations between the U.S. and Hungary have become increasingly strained as Budapest hampers the West's response to Russia's war on Ukraine.
As a member of NATO and the EU, Hungary holds significant international influence but has faced criticism for blocking European financing for Ukraine's defense and deepening energy ties with Russia.
The ongoing blockade of Sweden's NATO membership application by Hungary has caused frustration among allies.
The U.S. has expressed concerns about Hungary's willingness to expand ties with Moscow and imposed sanctions on Hungary-based International Investment Bank officials.
Ambassador Pressman expressed frustration over Hungary's dismissal of U.S. concerns regarding the bank, which is accused of being a base for Russian espionage.
While some American conservatives have supported Prime Minister Viktor Orban, others have criticized his actions.
Hungary's attempt to purchase HIMARS missile systems, which enhance Ukraine's defense capabilities, remains undisclosed.
Hungary's consistent efforts to block EU sanctions against Russia and Putin-linked oligarchs are noteworthy.
According to a survey, Hungary has been categorized as a hostile country for Ukrainians.