War in Israel: Drone and projectile hit Egypt, 6 injured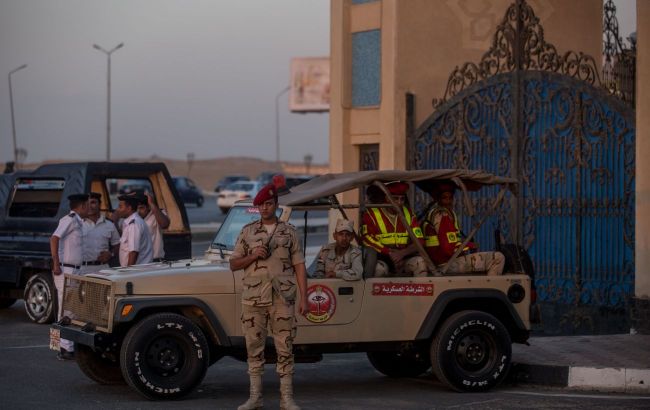 Drone and projectile hit Egypt, 6 injured (Getty Images)
Against the backdrop of ongoing clashes between Hamas and Israel, explosions were reported in two resort towns in Egypt. As of now, there are reports of six injured people, according to Reuters.
According to Colonel Garib Abdel-Hafez, a spokesperson for the Egyptian military, an unidentified drone struck a building adjacent to a hospital in the city of Taba early in the morning. Taba is situated on the border with Israel.
Later, another projectile fell near an electricity plant in a desert area of the town of Nuweiba about 70 km (43 miles) from the border.
No one has claimed responsibility for the incident at this time.
Taba and Nuweiba, located on the Sinai Peninsula in Egypt, are popular resort towns.
Israel's response
According to Israel's military spokesperson, Daniel Hagari, following the detection of an aerial threat in the Red Sea region, combat helicopters were scrambled.
"As far as we understand, the strike that occurred in Egypt was a result of this threat. Israel will cooperate with Egypt and the United States to enhance regional defense against threats from the Red Sea region," the spokesperson added.
Attack on Israel
On October 7, Hamas militants launched an attack on Israel. During the attack, terrorists killed and abducted both military personnel and civilians. Israel was also subjected to regular missile attacks from the Gaza Strip.
In response, Israel initiated an operation against the terrorists.