Wagnerites in Belarus to simulate subversive activities near Ukraine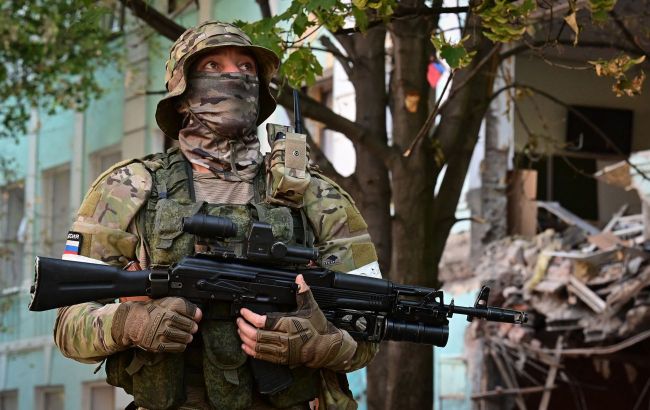 Illustrative photo (Photo: Getty Images)
A new camp for Wagner mercenaries will be established at the Zyabrovka airfield in Belarus. They could simulate subversive activities near the Chernihiv region, according to the Center for National Resistance (CNR).
What's known
According to information from underground sources on the Ukraine border, a new camp is being constructed for the Wagner Private Military Company in the village of Zyabrovka in Belarus.
"It is planned to use them to simulate subversive activities on the border with the Chernihiv region" stated the Center for National Resistance.
European implications
The CNR explains that there is a high likelihood of using the Wagner PMC to simulate activities as part of an information operation by Russia and Belarus to exert pressure on European countries populations.
The goal of this campaign is to compel European countries to reduce their support for Ukraine.
In the initial stage of this information operation, the simulation of Wagner PMC camp deployment and narratives suggesting that mercenaries are ready to head to the EU are being injected into the information sphere.
Wagnerites in Belarus
After the failed coup attempt by the founder of the Wagner PMC, Yevgeny Prigozhin, in Russia, a portion of his fighters arrived in Belarus. They are located in tented camps.
Currently, there are over 3,500 Wagnerites there. On July 20, it was announced that Belarusian special forces and mercenaries would conduct joint training exercises.
Ukrainian border guards note that, for now, the fighters in Belarus do not pose a threat to Ukraine, but provocations are not ruled out.
Recently, the Prime Minister of Poland stated that Russia and Belarus have sent around a hundred Wagnerites to the Suwalki Corridor. This region connects Poland with Lithuania and other Baltic states and separates Russia's Kaliningrad region from Belarus.