Wagner mutiny lays bare cracks in Moscow's military power - EU's Borrell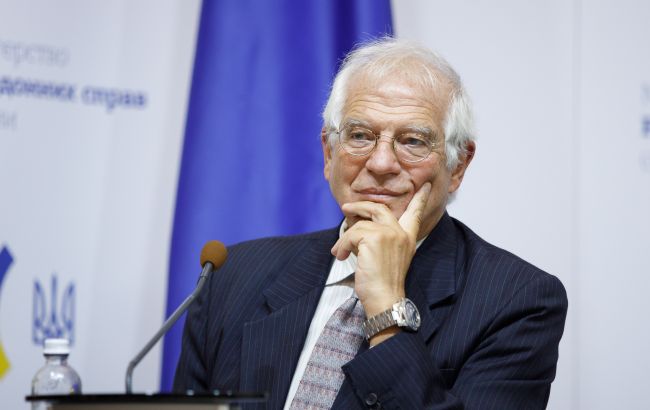 Head of EU Diplomacy Josep Borrell (Vitaliy Nosach, RBC-Ukraine)
Russian mutiny organized by Wagner PMC leader Yevgeniy Prigozhin reveals cracks in aggressor country's military power amidst war with Ukraine, according to Reuters citing a statement by the EU's chief diplomat, Josep Borrell.
"The political system is showing fragilities, and the military power is cracking," Josep Borrell told reporters in Luxembourg ahead of a meeting of EU foreign ministers.
He expressed his concern over witnessing a nuclear state like Russia entering a phase of political instability, adding this is the moment for the EU to continue supporting Ukraine more than ever.
"The monster that Putin created with Wagner, the monster is biting him now, the monster is acting against his creator," Borrell said.
Mutiny in Russia

Recently, Yevgeny Prigozhin, the founder of the Wagner PMC, announced that Russian armed forces had attacked his mercenaries in their rear positions and began an advance towards Moscow. On June 24, Prigozhin said that his forces had crossed the Russian state borders and seized military facilities in Rostov and Voronezh.
However, the Wagner columns fell short of reaching Moscow by approximately 200 km. On Saturday evening, following negotiations with Lukashenko, Prigozhin unexpectedly decided to abandon his revolt and halt the march towards Moscow.
According to ISW, the mutiny in Russia demonstrated the weakness of the Kremlin and could inflict significant damage on its efforts in the war against Ukraine.
NATO Secretary-General Jens Stoltenberg also said that the revolt shows the magnitude of the strategic mistake Putin made in Ukraine.