Volodymyr Zelenskyy becomes a hero of a children's book: Courage inspires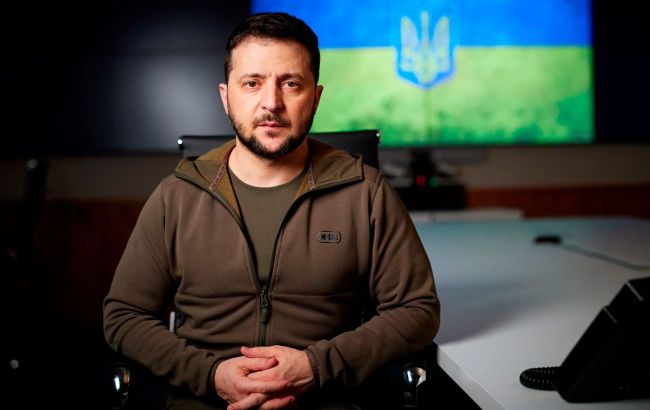 Volodymyr Zelenskyy becomes a hero of a children's book (Getty images)
Volodymyr Zelenskyy is undoubtedly a hero of our time. He is an example of how a leader of a country should act during times of fire and danger. And now, the President of Ukraine has become a hero of a children's book, according to Harper Collins Publishers.
What the book Brave Volodymyr tells
The full title of the book is Brave Volodymyr: The Story of Volodymyr Zelensky and the Fight for Ukraine.
This is a documentary that includes the author's notes and educational chronology. It excellently portrays the path of President Volodymyr Zelenskyy to his position and Ukraine's struggle for truth and independence.
The book tells the biography of the President of Ukraine and allows children to easily and interestingly acquire information about this new historical figure. The book contains illustrations that make complex and frightening things understandable for children.
The cover of the book (photo: harpercollins)
"Volodymyr Zelenskyy wanted to make Ukraine a better, kinder, more joyful place. Born to Jewish parents, Volodymyr had much love and pride for his country. Growing up, even with Ukraine's various conflicts, he liked to make people laugh. After university, he became a comedian and actor. But he knew humor wasn't enough to fix his nation's ongoing problems. So, in 2019, he ran for president—and won!" the book's description says.
Illustrations in the book (photo: instagram.com/grasya_oliyko)
The book is based on the struggle of Zelenskyy and all of Ukraine against an enemy. Of course, the president's image is flawless because this is an autobiography that has already become a part of history.
The author also describes his life: childhood, stages of development, his career as a comedian, his path to the presidency, and his achievements as a leader of the country.
Who wrote the children's book about Volodymyr Zelenskyy
The author of the picture book is Linda Elovitz Marshall. She is known for writing autobiographical books about influential people for children.
She has written a biography of Bob Marshall and one of the founders of the Wilderness Society, the outstanding scientist and Nobel laureate Marie Curie and her sister Bronia, American virologist and inventor of the polio vaccine Jonas Salk, and others.
The author of the book (photo: instagram.com/lindaemarshall)
The illustrations for the book were created by the Ukrainian illustrator Grasya Oliyko, who collaborates with many Ukrainian publishers, including Ababahalamaga, Ranok, Old Lion Publishing, and others. The young woman is also known for her unique illustrations on Instagram.