Victory of humanism: Nobel Foundation reverses decision to invite Russian and Belarusian ambassadors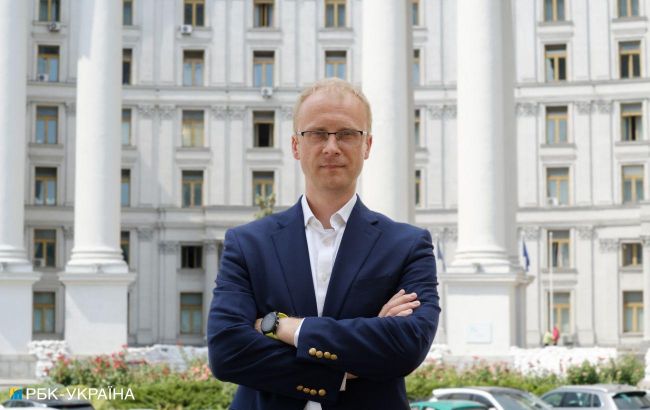 Spokesperson for the Ministry of Foreign Affairs of Ukraine Oleg Nikolenko (Vitalii Nosach, RBC-Ukraine)
The Nobel Foundation has changed its decision about inviting ambassadors from terrorist state Russia and Belarus to the Nobel Prize ceremony, according to the Nobel Foundation's press service.
What led to this decision
It was recently revealed that the Nobel Foundation had invited the ambassadors of Russia and Belarus to the Nobel Prize ceremony. This decision sparked a strong reaction from other states, including Ukraine.
As explained by the Spokesperson for the Ministry of Foreign Affairs of Ukraine, Oleg Nikolenko, this decision was explained by the desire to "directly convey values even to states that oppose." While the Russian ambassador would be sitting in the Stockholm Concert Hall, Russian terrorists would continue to commit war crimes against Ukrainians.
Change of mind
"We recognize the strong reactions in Sweden, which completely overshadowed this message. The board of the Nobel Foundation, therefore, choose to repeat last year's exception to regular practice – that is, to not invite the ambassadors of Russia, Belarus and Iran to the Nobel Prize award ceremony in Stockholm," the statement reads.
But all ambassadors will be invited to the ceremony in Oslo.
What the Ministry of Foreign Affairs says
"We thank everyone who demanded justice be restored. We are convinced that a similar decision should be made on Russian and Belarusian ambassadors in Oslo," Nikolenko noted.