Usyk vs Dubois: top heavyweight fight gets broadcast in Ukraine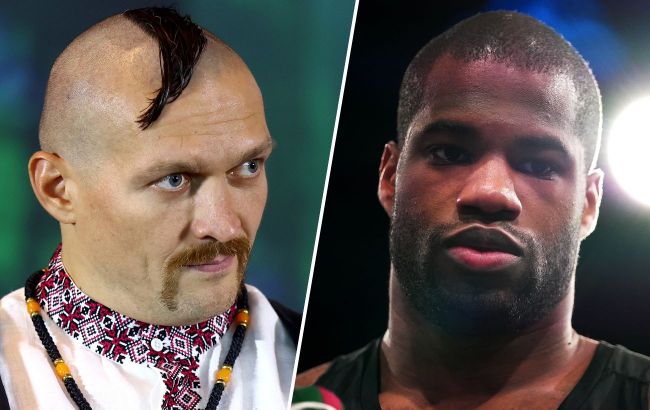 Olexandr Usyk and Daniel Dubois will fight in Poland (collage by RBC-Ukraine)
This summer, boxing enthusiasts in Ukraine will be able to watch a highly-anticipated showdown between Ukrainian boxing sensation Oleksandr Usyk and British contender Daniel Dubois, as reported by "MEGOGO Sport Ukraine" on Facebook.
Usyk-Dubois boxing match is scheduled for August 26 in Wroclaw, Poland. The Tarczynski Arena will host the bout, set to commence no earlier than 21:00 Kyiv time.
The exclusive broadcaster of this match in Ukraine and Poland will be the media service MEGOGO. Fans will have the opportunity to watch the fight live by subscribing to the "Light," "Optimal," "Maximum," or "Sport" packages. The live broadcast will be available in the "Sport" section, on the "MEGOGO Gong" channel, s well as on a separate pop-up channel which will appear on the day of the event.
Apart from the Usyk-Dubois fight, the platform will also broadcast undercard fights featuring Ukrainian boxers such as Berinchyk, Mytrofanov, Solomennikov, Khartsyz, and others. In collaboration with K2 Promotions, MEGOGO has planned an on-site studio for the event.
Oleksandr Usyk, the Ukrainian boxing maestro, currently holds the prestigious WBO, WBA, IBF, IBO, and The Ring championship belts. The British fighter Daniel Dubois earned his spot as a mandatory contender for the Universal Boxing Association title. Last year, Dubois successfully defended his WBA regular champion title by delivering a knockout blow to South African fighter Lerena.