USA is biased: Azerbaijan refuses negotiating with Armenia in Washington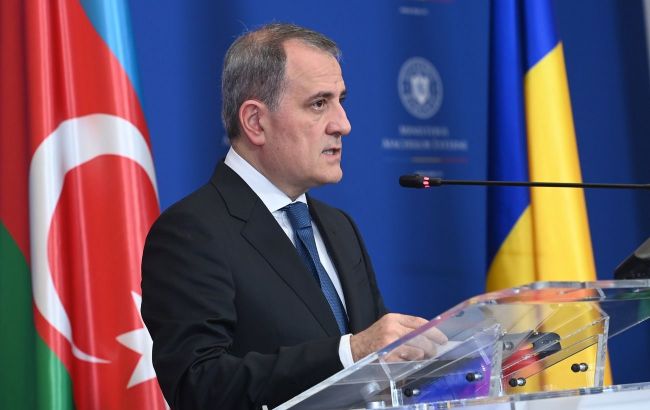 Photo: Jeyhun Bayramov, head of the Ministry of Foreign Affairs of Azerbaijan (twitter.com/Bayramov_Jeyhun)
The planned meeting between the foreign ministers of Azerbaijan and Armenia in Washington will not proceed due to the stance of the USA regarding the conflict between the two countries, the press service of the Ministry of Foreign Affairs of Azerbaijan informs.
The ministry expressed strong discontent with the remarks made by US Assistant Secretary of State James O'Brien on Wednesday, November 15, during his appearance before the Foreign Affairs Committee of the House of Representatives. Azerbaijan deems these statements as "one-sided and biased."
What O'Brien said
O'Brien accused Azerbaijan of being responsible for the departure of over 100,000 ethnic Armenians from Nagorno-Karabakh.
Simultaneously, the official also asserted that the US would refrain from offering military and other forms of assistance to Azerbaijan unless there is tangible progress in the peace agreement with Armenia.
Azerbaijan's reaction
In response, the Ministry of Foreign Affairs of Azerbaijan accused the American official of neglecting to acknowledge "the illegal stationing of more than 10,000 Armenian armed forces in Nagorno-Karabakh."
Additionally, the ministry pointed out that O'Brien failed to address Armenia's lack of response to Azerbaijan's peace proposals.
Baku criticized Washington for persisting in assisting Armenia, despite it being deemed "an aggressor and a source of threat in the region."
"Moreover, such a unilateral approach by the United States could lead to the loss of the mediation role of the United States. Under these circumstances, it is important to note that we do not consider it possible to hold the proposed meeting on the level of the Foreign Ministers of Azerbaijan and Armenia, in Washington on November 20, 2023," clarified the department.
Operation of Azerbaijan in Nagorno-Karabakh
On September 19, Azerbaijan declared the commencement of "local anti-terrorist measures" in Nagorno-Karabakh. The operation led by Baku lasted precisely one day, successfully bringing the region under its control.
Following this, Armenian Prime Minister Nikol Pashinyan acknowledged Nagorno-Karabakh as part of Azerbaijan. Subsequently, President Ilham Aliyev of Azerbaijan expressed his willingness to sign a peace agreement.