US to send APCs, drones and various types of missiles to Ukraine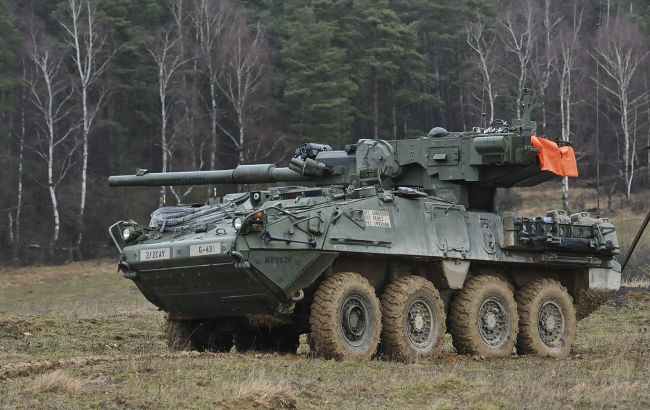 The Ukrainian Armed Forces will receive APCs, drones and various types of missiles from the United States (wikipedia.org)
Today, July 25, the United States is set to announce the provision of a new military aid package to Ukraine worth up to $400 million, AP reported.
According to sources within the White House, the new military assistance package will include various munitions for advanced anti-aircraft defense systems, surveillance Hornet drones, and armored transport vehicles.
The package is known to include an array of ammunition ranging from missiles for HIMARS and NASAMS to Stingers and Javelins, as well as Hydra-70 aviation rockets. US officials have further said that Ukraine will receive surveillance drones, howitzer artillery rounds and 32 Stryker armored vehicles, demolition equipment, mortars, and 28 million rounds of small arms ammunition.
The weapons are being supplied under the special authority of the US President, allowing the Pentagon to swiftly draw them from their own stockpiles and deliver them to Ukraine, often within a few days.
US aid to Ukraine
Since the first days of Russia's full-scale invasion, the United States has been providing Ukraine with comprehensive assistance, transferring weapons, equipment, ammunition, communications equipment, various repair equipment, etc.
It was recently reported that the US is to supply Ukraine with $1.3 billion worth of new weaponry as part of their military assistance package. This includes the delivery of the NASAMS surface-to-air missile systems.
In addition to the current package, the previous military aid from the US also included cluster munitions, which Ukraine had requested several months ago. These munitions have already been delivered to Ukraine.