US set to deploy nuclear-armed submarine to South Korea 'in near future'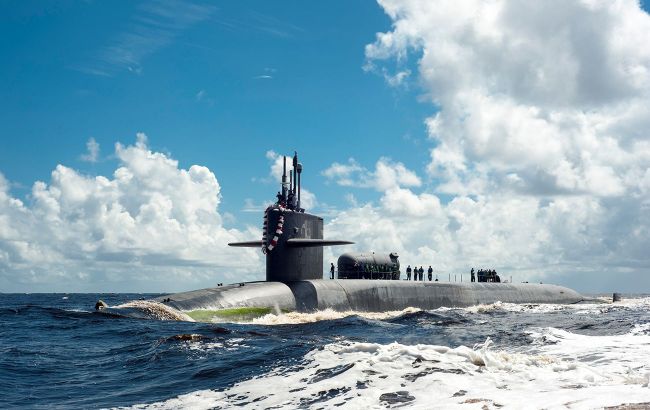 US will send nuclear-armed submarine to South Korea (navy.mil)
The United States plans to deploy a nuclear-powered submarine to South Korea in the near future. It will demonstrate the White House's backing for defending its ally, as Deputy Commander of the US Forces Korea, Lieutenant General Scott Pleus said, Yonhap News Agency reports.
"In the near future, you can expect another show of the U.S. commitment to extended deterrence by a port visit by the nuclear-powered ballistic missile submarine," he said, without specifying the timing of its visit.
The United States pledged to send a nuclear-powered submarine with ballistic missiles to South Korea in the Washington Declaration released by President Yoon Suk Yeol and his American counterpart, Joe Biden, during their recent summit in Washington.
On June 16, the nuclear-powered submarine with guided missiles - USS Michigan - visited the key naval base in Busan, located 320 kilometers southeast of Seoul, as part of the efforts to fulfill the promise.
According to the Deputy Commander of the US Forces, the submarine serves two purposes: deterrence and assurance. He also emphasized the importance of the alliance in the face of ongoing military threats from North Korea.
"US Forces Korea will maintain our commitment to the alliance, which has endured since the Korean War, and we will never take that for granted," he said.
Pleus particularly noted the need for the alliance to build "greater strategic depth" as the partners seek to evolve their ties into a "global comprehensive strategic" partnership.
North Korea is dissatisfied with the US-South Korea agreement
North Korea considers the agreement between the US and South Korea as an escalation in the region and a "threshold of nuclear war."
"This is the sinister hegemonic goal of the US - to turn all of South Korea into its largest nuclear war outpost in the Far East and effectively utilize it to achieve its strategy of world domination," wrote the North Korean state news agency.