US Army ready to send ATACMS to Ukraine fast after Biden's approval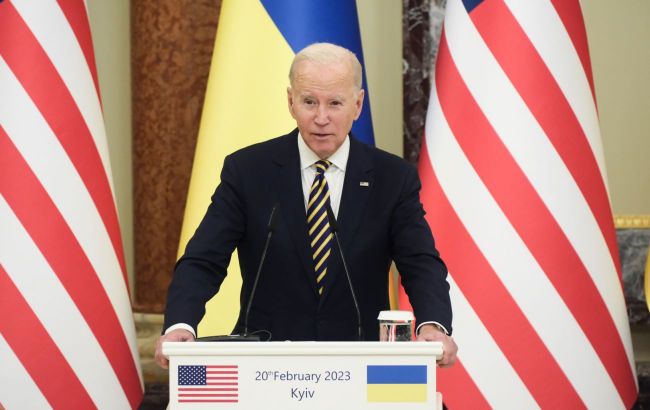 U.S. President Joe Biden (Phoro: RBC-Ukraine,Vitalii Nosah)
The U.S. Army is prepared to send part of its long-range ATACMS missiles equipped with cluster munitions to Ukraine when President Joe Biden approves the transfer, according to Doug Bush, the Assistant Secretary of the Army for Acquisitions, as reported by Bloomberg.
"We're ready to go fast," he said, noting that the U.S. Army is prepared for such a development.
Bloomberg reports that U.S. lawmakers have been urging Biden for several months to send ATACMS, or the Army Tactical Missile System, to Ukraine. People familiar with the matter stated last month that the president has finally conceded, informing Ukrainian President Volodymyr Zelenskyy during his visit to Washington that he is ready to do so.
The missile has several modifications, including those with cluster munitions or conventional warheads. The ATACMS cluster munition ranges from 25-300 km, and the rockets carry between 300 and 950 cluster munitions.
Bush stated that the specific missiles to be sent by the U.S. have already been identified. ATACMS can be launched from the same launchers Ukraine already uses for GPS-guided missile launches in six batches. The only difference is that one ATACMS is launched salvo-style from a single launcher.
"The modifications needed to convert the launcher are "not that much, some cables, some software — it's not dramatic," said Bush.
"We're ready when and if the president decides to do this," he added.
The army is preparing for initial deliveries of the first version of the longer-range ATACMS replacement called the Precision Strike Missile, which alleviates some concerns about the readiness of ATACMS supplies from the army's arsenal, Bush told reporters last month. Both productions are by Lockheed Martin Corp.
Cluster munition ATACMS
At the end of September, Newsweek reported that Ukraine would soon receive approval to acquire long-range U.S.-made missiles with large cluster munitions. This includes M26, M26A1, and M39 missiles with ranges of 36 km, 45 km, and 160 km, respectively.
Other Western media outlets previously reported that the issue of transferring long-range ATACMS had stalled. During a meeting between Volodymyr Zelenskyy and Joe Biden, the latter informed the Ukrainian leader that the United States would provide a small number of ATACMS missiles, reported NBC News.