Uprising in Russia shows strategic Putin's mistake in Ukraine, Stoltenberg says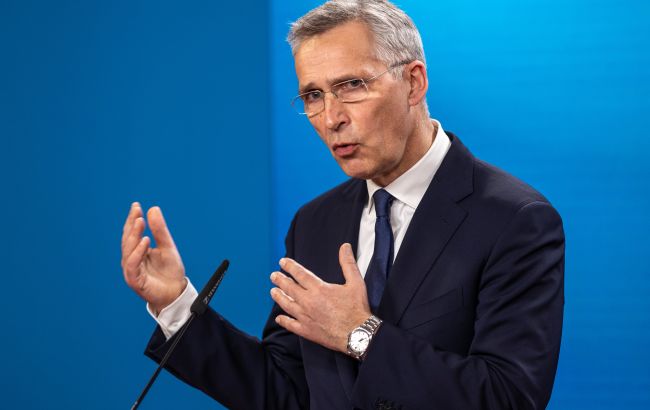 Photo: NATO Secretary-General Jens Stoltenberg (Getty Images)
"The events over the weekend are an internal Russian matter, and yet another demonstration of the big strategic mistake that President Vladimir Putin made with his illegal annexation of Crimea and the war against Ukraine," Stoltenberg told reporters on a visit to Lithuania's capital Vilnius.
He added that as Russia continues its aggression, it becomes even more critical to continue supporting Ukraine.
Uprising in Russia
The conflict between the owner of the Wagner private military company, Yevgeny Prigozhin, and Russian Defense Minister Sergei Shoigu has been ongoing for several months.
Recently, Prigozhin claimed that Russian forces allegedly targeted his mercenaries' rear and began a march on Moscow.
During the night of June 24, the leader of the private military company announced that his forces had already crossed the state borders of Russia and were moving through the Rostov region.
In the morning, Wagner militants reportedly occupied military facilities in Rostov.
However, in the evening, following negotiations with self-proclaimed Belarusian President Alexander Lukashenko, Prigozhin unexpectedly decided to end his rebellion and the march on Moscow.