Never happened before: Russians launch massive assault on Avdiivka, Donetsk region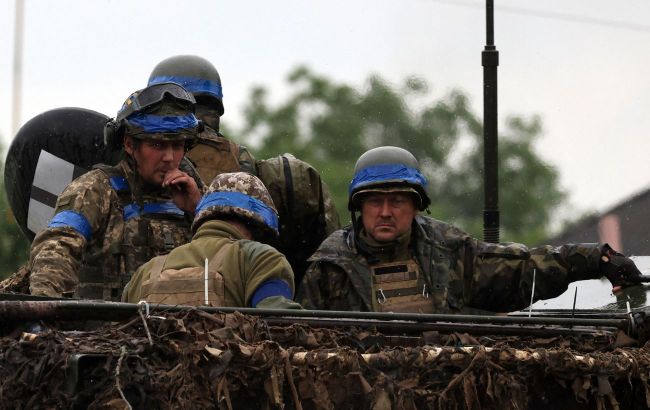 Russians launch massive assault on Avdiivka (Getty Images)
The Russians launched a massive offensive in the area of Avdiivka, Donetsk region. Ukrainian forces destroyed over 60 units of enemy equipment, an unprecedented number for this sector, according to Vitalii Barabash, the head of the Avdiivka Military Administration.
"The situation remains very tense. Indeed, they launched a massive offensive yesterday. Around 3 o'clock, massive shelling of positions around the city began. From the north and south, they also started targeting the industrial area," the statement reads.
According to Barabash, around 5.30-6 a.m., they began shelling the city itself. The Russians used significant forces for a major assault yesterday, but the Ukrainian Armed Forces managed to destroy a substantial part of it.
He also specified that the Russians attacked with a force of nearly 2,000 personnel, and the situation there was complex.
This kind of attack has never happened before
"Never before in a full-scale war has such a tactic been used. It was initially reported that around 50 units of equipment went on the offensive yesterday, but we know for sure that over 60 units of equipment have been destroyed on our front. A plane was shot down, and a Mi-8 helicopter was also downed," he said.
He notes that it has never happened before; previously, they were attacked with 20-25 units of equipment. Therefore, it can be said that a very significant confrontation is now unfolding in the Avdiivka area.
The situation near Avdiivka
According to the General Staff, Russian invaders, supported by tanks and armored vehicles, launched offensive actions in the Avdiivka, Tonenke, Keramik, and Pervomaiske areas of the Donetsk region. These actions involved the forces of up to three battalions.
Ukrainian Armed Forces repelled all enemy attacks and didn't lose frontlines and positions. In particular, National Guard fighters stopped Russian attempts to advance in the area of Avdiivka.
A spokesman of the Defense Forces of the Tavria direction, Oleksandr Shtupun, stated today that Russian forces were conducting offensive actions in the Avdiivka area, attempting to encircle the city. However, Ukrainian soldiers managed to repel all enemy assaults.