Unknown military object explodes in Zaporizhzhia, 18 people injured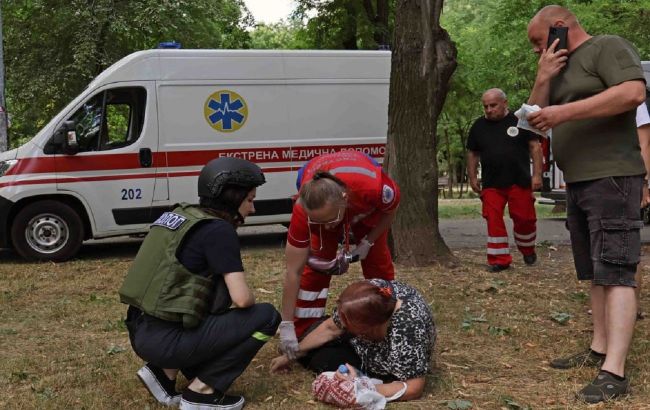 An explosion of an unidentified military facility took place in Zaporizhzhia (t.me/dsns_telegram)
"People were injured during the explosion. Investigative actions are currently underway, and a thorough examination of the area is being conducted to determine the nature of the unknown military object. At the moment, there are reports of six injured individuals, including a young child who has been hospitalized," Oleksandr Vlasiuk, the first deputy mayor of Zaporizhzhia, said.
Later, Yuri Malashka, the head of Zaporizhia Regional State Administration, reported 18 people were injured, including six children, due to the fall of an unidentified enemy aerial object in a residential area,
"The consequences of the unidentified enemy aerial object's fall in a residential area have led to 18 injuries, including six children," the statement read.
The report further specifies that nine women and three men sustained injuries in an open area. Additionally, six children were injured, with varying degrees of severity.
"After receiving initial medical assistance, four adults and one child have been sent for outpatient treatment," informed the head of the region.
Malashka also urged local residents to be cautious and avoid touching any debris that may still pose a danger.
Situation in Zaporizhzhia region
A part of the region has been under Russian occupation since the start of the full-scale invasion. The enemy regularly launches attacks on the Ukrainian-controlled territory of the region.
On June 30, several explosions occurred in the city during an air raid alarm. On the same day, the enemy attempted to attack Zaporizhzhia with kamikaze drones. On June 27, as a result of shelling in the Orikhiv settlement, one person was killed, and six others were injured.