Universe to give a chance to million only to these Zodiac signs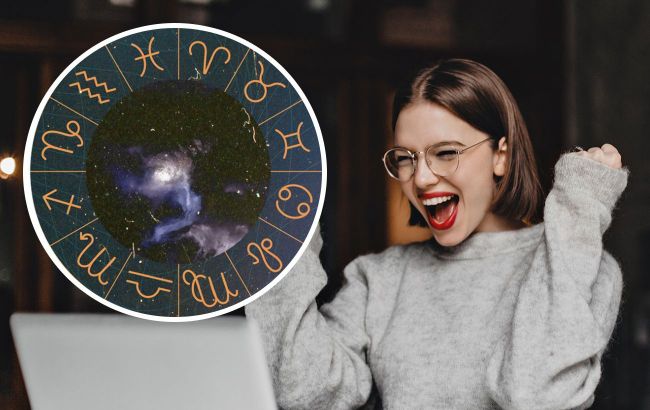 These Zodiac signs will bring their dreams to life (collage: RBC-Ukraine)
By the end of autumn, representatives of three Zodiac signs will have a chance to receive a million from the Universe. They will be able to turn their dreams into reality, start a new business, and soar up the career ladder.
Success will smile upon those, according to Slovofraza.
Scorpio
In November, you will have the opportunity to fulfill your favorite endeavor. Your ambitions will be at their peak, and there's nothing wrong with that. You know exactly what you want from life. Therefore, the Universe has decided to help you achieve your dream.
Don't be afraid of obstacles that may arise on your path. You will be able to overcome everything and savor victory. The last month of autumn will not bring any unpleasant surprises; everything will be fine for you.
Capricorn
You will get a chance of a lifetime. Don't waste your time on trivial matters and focus on your career. You'll be able to achieve unprecedented heights, plan everything meticulously, and then you won't go wrong.
Don't dwell on the negative; you will skillfully navigate all the traps set by your adversaries. Listen to the advice of your friends; they will help you overcome everything. And don't forget to thank this world for all the opportunities that will come your way.
Pisces
The Universe is preparing a gift for you - you'll be able to realize all your ideas and dreams. Listen closely to your intuition and embrace your creativity to the fullest. You'll definitely achieve what you desire; it's essential not to confine yourself.
You'll realize that the opportunities unfolding before you are incredibly diverse. All your problems will be left behind in the past, so don't be afraid to take a leap forward. Additionally, November will be a month of fateful encounters for you.
As a reminder, it was recently revealed that only three zodiac signs will soon be showered with happiness from head to toe.
We also discussed how the horoscope for 2024 promises a spectacular wealth for individuals of several zodiac signs.