United States stated Russia tries to divert UN's attention from its cooperation with Pyongyang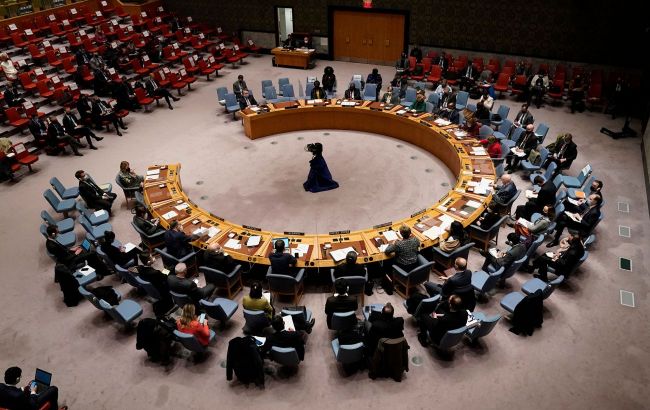 The United States stated that Russia is attempting to divert attention from its cooperation with North Korea (photo: Getty Images)
Russia has called a meeting of the United Nations Security Council to divert attention from its unlawful cooperation with North Korea. This cooperation violates Security Council resolutions that Russia had previously supported.
"Russia has undermined the trust of the United Nations Security Council by convening a meeting to falsely accuse allies and partners of Ukraine of helping to uphold Ukraine's legitimate right to defend itself on its sovereign territory," stated John Kelly, the Advisor-Charge d'Affaires of the U.S. Mission to the United Nations.
He noted that Russia has been doing this more frequently recently amid its expanding partnership with North Korea.
"It clearly aims to divert attention," emphasized the U.S. representative.
The diplomat also condemned North Korea for providing Russia with weapons that were used in the attack on peaceful Ukrainian cities and the killing of civilians.
"We remind Russia that United Nations Security Council resolutions prohibit all member states from purchasing arms or related materials from North Korea," emphasized the representative of the American mission.
Previously, it was reported that South Korea would take measures in response if Russia transferred missile technology to North Korea.
By the way, the UN has provided an express assessment of the undermining of the Kakhovska Hydroelectric Power Station. The organization stated that it is a disaster that extends beyond Ukraine.