United States approved sale of 25 F-35 fighter jets to South Korea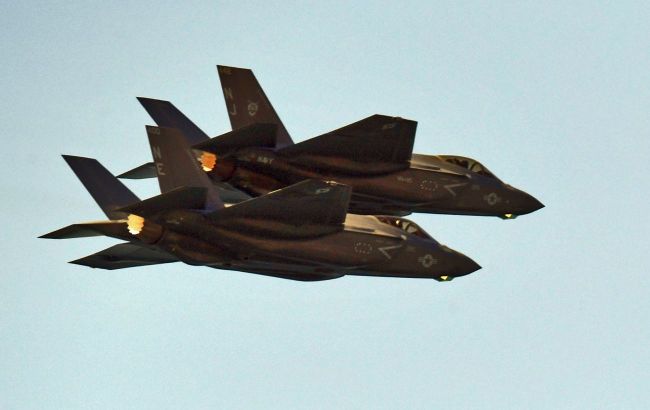 The United States has approved the sale of F-35 fighter jets to South Korea (photo: GettyImages)
The United States has approved the sale of 25 F-35 fighter jets to South Korea. According to the agreement, Seoul will receive the main fighter aircraft from Lockheed Martin Corp. along with engines, communication systems, and support, according to Bloomberg.
The sale is expected to increase South Korea's operational inventory and enhance its air defense capabilities.
The $5.06 billion package requires approval from Congress, which could take years, according to reports.
The increased global interest in the F-35 comes in light of Russia's full-scale invasion of Ukraine and rising tensions in U.S.-China relations.
F-35 fighter jets
The F-35 Lightning is a unique fifth-generation multi-role fighter-bomber known for its stealth capabilities. Currently, the United States is considering the possibility of selling these fighter jets to Israel, Poland, Romania, Spain, and Greece. There have also been reports of plans to sell F-35s to the Czech Republic.
The summit between the United States, Japan, and South Korea
On August 18, for the first time, the Prime Minister of Japan, Fumio Kishida, the President of the United States, Joe Biden, and the leader of South Korea, Yoon Suk-yeol, met in a trilateral summit format in Washington.
They discussed threats from China and North Korea in the Indo-Pacific region, as well as the security situation in East Asia as a whole.