UN says Russia tortured captured Ukrainians to death on occupied territories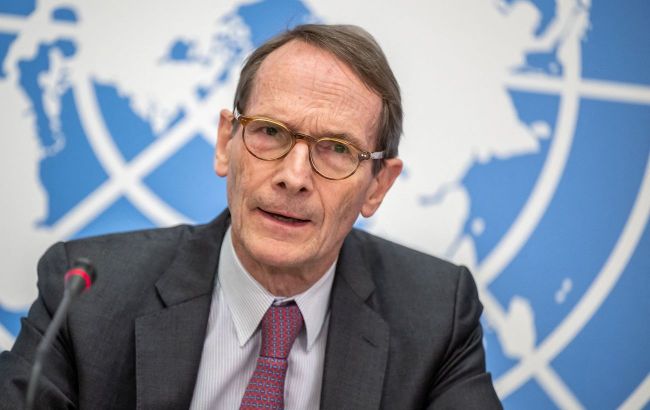 Erik Møse (Getty Images)
Russian torture methods within the occupied part of Ukraine were so brutal that some of the victims were tortured to death, according to Chair of the United Nations Commission of Inquiry on Ukraine, Erik Møse, Reuters reports.
He informed the UN Human Rights Council in Geneva that his team had "collected further evidence indicating that the use of torture by Russian armed forces in areas under their control has been widespread and systematic".
"In some cases, torture was inflicted with such brutality that it caused the death of the victim," he said
Places visited by the UN Commission in Ukraine
Møse's team visited parts of Ukraine previously held by Russian forces, specifically the de-occupied territories of the Kherson and Zaporizhzhia regions.
It found that torture was committed mainly in detention centers operated by the Russian authorities and chiefly against people accused of being Ukrainian informants.
The commission has previously said that violations committed by Russian forces in Ukraine, including the use of torture, may constitute crimes against humanity.
Genocide of Ukrainians
Recently, Møse stated that the UN has not yet concluded that genocide is taking place in Ukraine.
According to him, the commission lacks sufficient evidence that would meet the legal qualifications of the Genocide Convention.
At the same time, the UN Special Rapporteur on Torture, Alice Jill Edwards, stated that the torture of Ukrainian people by Russian forces is part of the Kremlin's policy.